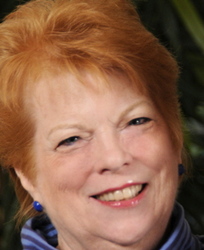 Linda Deming Ratcliff

Rockville, Maryland
Family Coach, Relationship Coach, Performance Coach
MS in SpecEd,-LD, MS in Ed. Admin.Certified LifeCoach
Women who are in the process of a divorce or are considering divorce. I also love working with people who are just plain old stuck and want more for themselves. I can help you lose weight, get a job.
Details

Rockville, Maryland Silver Spring, MD 20906
240-293-6530
Send Message
Visit Website
Hourly Rate: $130 to $200 US Dollars
Gender: Female
About Me
What a horrible time many women go through when getting divorced. The individual situations vary, but it can a sad time full of pain. I have gone through a very painful divorce and understand the pain. There are so many decisions to be made. The sadness and anger may cloud those decisions. I can help you hurt less, and to fall less hard into the emotional traps that are there waiting for you. There is a lot to do to be sure you are protecting your interests. Your lawyer is dealing with the law and may not have time or training to deal with the emotional side of you.
If you ever needed a true friend, it is now. I can be there to hold your hand, to help you calm down, to show you when when you need to rethink a situation and to "get a grip". You can't lead with your emotions.
No matter what is going on, let's work together to make your new life a happy one. I can advise you on housing, finances, and your children. You will get past this if you put in the effort to take good care of your future.
I do all of my coaching by phone so there is no need to worry about our locations. Getting to my office is as easy as picking up the phone.
Call me to talk about your concerns and to see if we'd be a good fit. There is no change for this consultation.
Linda
240-293-6530
Reviews
4 reviews (5.0)
Linda is a rare soul; warm, perceptive, incisive, funny, genuine and brimming with a contagious enthusiasm for your higher potentials and a sincere desire to help you realize them. I have benefited greatly from her wise and caring consul over the years. She has a tremendous body of life work and wellspring of profound knowledge to share. I highly recommend her coaching to anyone interested in improving the quality of their lives and experiencing greater health, happiness and success.

Matthew Cross President, Leadership Alliance
Thank you Linda, As a result of coaching sessions with Linda, I was able to identify my fundamental passion in life, which is to partner with others in the interactive continuous learning process. "Personal Clarity" allowed me to align my personal and work life to my passion! Amazing!! With gratitude, Shirley

Shirley Cahill, Continuous Improvement Specialist, Bethesda, MD
Linda helped me through some difficult situations. She helped me see what was best for me to choose. She held my hand when I needed it. I think she is an amazing coach and a huge help. She has a heart of gold, but she really made me look at my situation and make some hard decisions. Roz, Retired Federal Govt. Employee, Washington, DC

Roz, Retired Fed. Govt. Executive, Washington, DC
"Working with Linda has been the best thing for me. She helped me to define and focus on what is really important to me. As someone who is transitioning back into the workforce, I was having a difficult time focusing on what I wanted to achieve. I knew I wanted to work in the supplement industry but wasn't sure of how best I fit in, where my place was. I had the skills and the education but was losing focus on where I wanted to be in the future. With Linda's coaching, I was able to put forth goals and objectives that were realistic and attainable! Linda's thought provoking questions and gentle prodding gave me the support I needed to move forward with identifying what I really wanted and go after it. I am now actively moving towards achieving my goals with renewed confidence and energy. Thanks Linda!"

Suzanne, Retail Manager, Potomac, MD