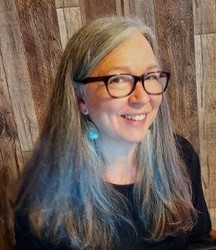 Linda Lord

Ruscom Station, Ontario
Life Coach, Entrepreneurship Coach, Performance Coach
I support entrepreneurs and artists who want to break through blocks and access their creative prowess.
About Me
Feeling stuck? Unmotivated? Discouraged? Ready for a breakthrough?
I have been partnering with clients for more than 20 years, supporting their journey, providing creative strategies, and seeing them accomplish their dreams.
If you are ready to take the next step in your creativity, let's talk.
My credentials include a PhD in Expressive Arts Therapy, coach training with Coach University, and memberships with the Academy of Naturopaths and Naturotherapists, Storytellers of Canada, and the Playwright's Guild of Canada.
I have written five social justice plays exploring disenfranchised grief and performed four one woman shows on loss and overcoming adversity.
Disclaimer: You don't have to consider yourself a "creative" to benefit from my programs. You just have to show up ready, willing, and able to find your voice and share it with the world.
Reviews
I met Linda Lord four years ago, having been referred by mental health professionals. I had suffered for many years and was seeking a safe outlet for my traumatic past. Linda is a sensitive, wise, kind professional who helped me find my voice in writing and art. She is an outstanding human being and I will always be grateful for the time I was able to spend with her and her innovative and safe therapeutic expertise.

Margaret Lucia Hruden