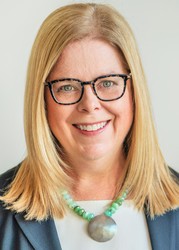 Lindamarie Werntz Coatman

New York, New York
Executive Coach, Leadership Coach, Team Coach
BS, MS, Certified Professional Coach - Turning business challenges into transformational growth opportunities
I coach leaders and emerging leaders to develop and enhance themselves physically, cognitively, and emotionally during role performance to become their best preferred self who others want to follow.
About Me
I am a performance-driven Certified Professional Coach who empowers my clients to own and navigate their professional aspirations. I combine my Big4 consulting experience with my 25 years as an International Executive to enhance my clients' organizational and leadership effectiveness. I cultivate leadership development with a balance sheet approach enabling my clients to build their ROI by engaging, leading, and motivating others.
I do not have a prescriptive solution that enables my clients to reach their aspirations. Instead, I empower current and emerging leaders in an engaging space allowing them to own and navigate their professional journey based on their values and ambition. I am a trusted advisor who partners with my clients to enhance leadership effectiveness through transformational business challenges. I apply business management expertise to inspire curiosity, learning, and growth. In working with my clients, we focus on individual development and organizational leadership by building greater self-awareness and competencies for current and future roles.
I design and deliver group training programs where employees become participants in their learning. I leverage my experience as a corporate trainer and executive while applying cutting edge business management concepts.
As a Management Consultant and Executive working for Fortune 500 companies and start-ups, I have lived and worked around the world. I have led functions across Asia, Europe, South America, and North America.
I am currently pursuing my Doctorate, focusing my research on leadership and employee engagement. I am an inductee of the YWCA Academy of Women Leaders and a certified public accountant. I am a member of the Board of Directors for the AIBACP and a frequent speaker at professional events.
My background as a Coach, CAO, Organizational Behavior Executive, Management Committee member, and Researcher enables me to work with my clients in becoming their best selves.
Reviews
5 reviews (5.0)
I whole-heartedly recommend Lindamarie Werntz Coatman as career coach. I connected with Lindamarie during a chaotic time in my life, with no clear path forward. I had been out of the workforce for many years and could not envision what my next steps could be or should be. After my first meeting with Lindamarie, I was already more confident. She helped me see the value of all the skills I'd developed throughout the years. She gently, yet skillfully guided me to unearth where my talents and passions lay as they related to a possible career. Lindamarie created an understandable, manageable scaffolding upon which I could build, pretty much from the ground up, every aspect I needed to start my career search. We delved into all the details and experiences of my life and crafted a meaningful, robust resume where I had seen little possibility previously. She patiently listened to me practice my elevator pitch and interviewing rehearsals, perceptively critiquing along the way. Her extensive career experience, positive outlook, astute analysis and responsive nature were absolutely critical to the success I experienced in my job search. I am incredibly thankful to Lindamarie for sharing her talents with me as I re-launched into the working world.

Erin Brown
I had the very fortunate opportunity to work with Lindamarie. I could not be happier with the results. Lindamarie was able to guide me and help me learn to guide myself in the professional direction I was hoping for. Lindamaries skills are a great asset to all careers. Mitchell Behr Interior Designer

Mitchell Behr
Lindamarie has provided coaching, that has been invaluable and instrumental in my recent decisions for career maturity. With her assistance, I gained confidence for moving above comfort and leaping to new challenges. Her communication and pathways for achieving personal and professional goals have been innovative, and especially rewarding as a holistic approach. I would highly recommend Lindamarie to anyone desiring to remove roadblocks to success, and who is willing to put measurable steps into action to achieve great outcomes.

Valerie McDonough, Senior Account Executive, Collibra
I am incredibly happy to recommend Lindamarie Werntz Coatman as a highly-qualified job interview, career, and executive coach. During our coaching sessions, Lindamarie provided me guidance and techniques which I can utilize when interviewing. During our coaching sessions, Lindamarie devoted generous time and partnered with me in defining and building my professional brand. In addition, her financial services, information management, and regulatory compliance knowledge was valuable to my professional growth. I look forward to continuing to work with Lindamarie throughout my career.

Ricky Juarez, Global Banking & Markets Transformation Lead/Program Management
I emphatically recommend Lindamarie to anyone who is looking to manage, maintain and continue to develop their career. She is a truly gifted coach who has an extensive and impressive background in Human Resources, Teaching, Coaching and Financial Services. Her skill set combined with her exceptional emotional intelligence were instrumental in leading me to discover more about myself and helped me to focus on what I need to further thrive in my career. She has truly exceeded my expectations of what she was able to accomplish with me during our sessions. Lindamarie utilized her astuteness and wisdom to guide me in the right direction so I could achieve my goals and objectives. She was instrumental in working with me to define and communicate my professional brand, ensure that I conveyed my executive presence, manage a multi-cultural work environment, and determine my priorities. My coaching sessions with her have had a material and positive impact on my career and she went above and beyond the call of duty to support my future endeavors. I couldnt ask for a more talented, perceptive, and truly caring coach and I cannot thank her enough.

Wendy Greenberg, Chief Operating Officer, Financial Services Boutique