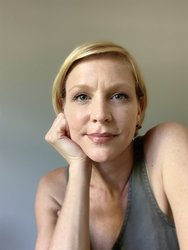 Lindsay Davis

Littleton, Colorado
Entrepreneurship Coach, Business Coach, Leadership Coach
SFEDI Certified Entrepreneurial Coach, Strategic Business Management, Business Risk Management
I work with entrepreneurs, leaders and other coaches, helping them step out of way of their own success, achieve personal and business growth while developing as a leader, mentor and person
About Me
Are you an entrepreneur who feels stuck? Do you feel as though you have tried it all and nothing is working? Do you lack direction and strategy for your business? Are you having trouble keeping, motivating or even hiring your A team who will grow your business into the company you dreamed of?
You may think that it's your lack of experience as a business owner or poor planning that has lead you down this road. If you can just simply get a handle on things, everything will be alright and you can move forward instead of spinning in circles.
The truth is this, YOU are the one standing in the way of your success. You do, however, have the ability to decide who or what you need to be in order to achieve your vision. You know where you want to go. All you need is a bit of help defining it and plotting the course. Once you can articulate and share your vision, your customers will understand you and your team will follow where you lead. You will be able to have direct, open conversations based on fact, not emotion and you will be better equipped to work on growing your business instead of working in it daily.
I work with you to help understand and align personal your values and vision to that of the company. We create a strategy with the end in mind and break it into managable actions that, when completed will allow you to see the shift. We work together to develop your leadership skills from good to great, knowing that not all entrepreneurs come from leadership positions. Often, it's your innovation and passion that drove you to start up.
Your confidence, drive, direction and clarity will increase throughout our journey together. We partner to transform you into a highly profitable, successful, future based entrepreneur and leader who is capable of growing and transforming businesses.
I create lasting relationships and often friendships built on honesty, empathy and openness.
Reviews
3 reviews (2 verified) (5.0)
I had a GREAT experience working with Lindsay. Im in the process of launching my first business as a full-time entrepreneur and I was feeling very stuck and overwhelmed. She helped me take a step back and get clear on what I needed to do next. I walked away from each call with a clear and doable action plan which I LOVED. Shes such a lets get it done spirit which was exactly what I needed! Thank you so much Lindsay. :-)

Kamaria Joy
Lindsay was patient, made sense of my rambling when I couldn't, and gave me a clear path when I couldn't see one. Each time we met, I moved closer and closer to my goals with more clarity and insight. I would recommend anyone to Lindsay, especially if you're starting a new venture.

Anna
"Working with Lindsay provided a great sounding board for me as her vast experience in sales and general business greatly assisted me through your typical types of challenges one faces as an entrepreneur. She mentored me through setting up sales structures and processes and she also assisted with identifying new opportunities in the market. She also read my personality well and she gave me the space i needed to think through my own ideas and choices. I highly recommend her as a business coach."

David, Owner - The Business Exchange, South Africa