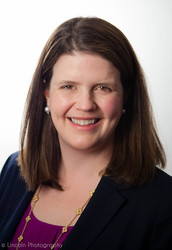 Lindsay Guthrie

Mclean, Virginia
Career Coach, Leadership Coach, Business Coach
BA Harvard, MBA UVA, ICF PCC Certified, Georgetown Leadership Coaching Certificate, Certified Career Management Coach, Certified Job Search Strategist
I work with business professionals looking for a new career path. I also provide leadership coaching for emerging business leaders as well as business consulting.
About Me
Lindsay is a Founding Principal of The Career Path Partners. With more than 14 years of experience leading strategy, process, and transformational change programs across the private and public sector, Lindsay spent many years in the consulting industry at PwC Consulting, IBM Business Consulting Services, and Accenture. Lindsay performed strategy and human capital projects across many industries including high tech, federal government, and retail. After her time in consulting, Lindsay joined U.S. Customs and Border Protection as a Director/GS-15 within the office of the Chief Financial Officer.
After several years in government, she was ready for a career change and realized that the aspect of her career that she had most enjoyed over the years was coaching and mentoring. This discovery led her to the career center at Georgetown University coaching full and part time MBA students, executive MBA students, and alums interesting in the consulting industry through their end to end job search. Upon leaving Georgetown, Lindsay founded The Career Path Partners where she has worked with clients across over 20 industries and every type of functional role.
Lindsay also serves as an executive coach working with emerging and established business leaders to help them become better leaders. Finally, Lindsay also provides business consulting services to small and medium sized businesses particularly in DC.
Lindsay has an A.B. in government from Harvard University and an MBA from the University of Virginia Darden School of Business. She is a Certified Career Management Coach and Job Search Strategist. She also has an executive coaching certificate from Georgetown's Leadership Coaching Program and is ICF PCC certified.
An avid reader, squash player, and golfer, Lindsay was named to the All American squash team four times in college. She also won three national junior championships and represented the United States in the World Junior Squash Championships.
Reviews
Lindsay doesn't have any reviews yet.