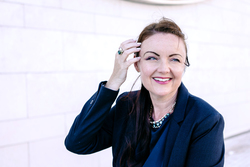 Lisa Cherry Beaumont

Manchester, England
Career Coach
Amazon Bestselling Author (Job Hunting, Self Help, Business & Money)
You're dying inside working a job you don't love, and wish you could spend your days doing something you care about. I'll help you to quickly figure out what that work is, and get started.
About Me
As a 9-5-er for two decades, half of that in consultancies in London, I was great at my work but knew it wasn't my dream. In 2013, I trained with The Coaching Academy, set up my own business - step by step - and ran my coaching practice while traveling the world. I now work part-time from my gorgeous home in Portugal helping my clients to be the best version of themselves. I'm barely ever stressed out, and have plenty of time for social activities, learning, and hobbies.
You're dying inside working a job you don't love, and can't see a way out. You wish you could spend your days doing something you actually care about, and need help figuring out what that is so you can go do it, but when Sunday evening rolls around, you feel a sense of dread that it'll soon be Monday morning, stopping you from fully enjoying your time off, so you self-medicate (social media, alcohol, shopping, food...) to stave off that increasing dissatisfaction with your work that's seeping into other areas of your life.
You need to figure out what matters and go do it, which sounds very simple, and actually it is, but many people don't do it because they're frightened of having to give their life a giant overhaul - but that isn't what's needed! Together, we simply start where you are, and make small changes that add up to way more than the sum of their parts.
As we work together through my six-step process, you'll get to know yourself inside out and understand what you're meant to be doing and how to go about it. You'll discover your true passions and personal values, and start implementing them into your daily life. You may not even need to change what you do for a living, but just HOW you're doing it - and we'll get to the bottom of whatever that is, and make it happen.
Don't spend another minute living someone else's life. Book in for your free consultation and let's get you out of your fed-up-ness and into feeling inspired, energised and positive about your present and future.
Reviews
Lisa Cherry doesn't have any reviews yet.