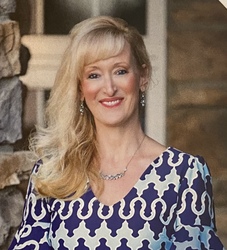 Life Coach, Relationship Coach, Family Coach
MA, Certified REBT, CBT, DBT, Certified in Full Nutrition, Certified Trauma & PTSD
My ideal client is a teenager who needs help with these issues stress management, healthy/positive mindset, self-esteem, self-care, confidence, relationships, weight loss, life skills & college prep.
About Me
I am a Health & Wellness Life Coach with a specialization in Positive Thinking & Mindset. With over 15 years of experience, I utilize many different skills and strategies to help my clients to achieve the goals that they want to achieve!
I have my Master's in Counseling Psychology and have worked in a private, outpatient practice helping children, teens, students, adults, couples, and families. Here are some of the issues I am adept including crisis intervention, stress management, positive mindset, healthy habits, trauma, confidence, self-esteem, relationships, Lyme's Disease and weight loss.
Due to COVID-19, I transitioned from working in a private practice, counseling clients in Virginia to working at home and continuing to help my clients through Telemedicine.
With a holistic approach, I focus on the whole individual and working on individual goals and dreams as well as helping to achieve a healthy, positive mindset.
My passion is also working with teenagers who need help with confidence, self-esteem, feeling overwhelmed and stressed, relationship issues, time management, organization, coping skills, emotional regulation, and life skills. I have two teenagers at home and enjoy every moment with them but I also understand the challenges that come with being and having a teenager.
For three years, I worked at an in- home
Community based program for teens at risk and provided intensive counseling to kids and teens as well as to the family in their home.
Because of this experience and working so closely with teens, I have vast knowledge and resources in working and connecting, particularly with families. I thoroughly enjoy the work and challenge of working with this age group!
Stop Waiting, Start Living!
Reviews
Lisa doesn't have any reviews yet.