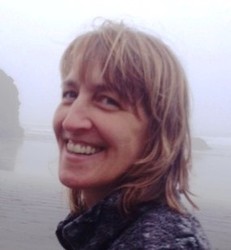 Lisa Kellogg

Rosendale, New York
Life Coach, Career Coach, Leadership Coach
CTI Coach Training, MA, BFA, Future Search
Creative Professionals & Leaders are you feeling trapped in a job/career or other life circumstances? Release the golden handcuffs, transform your life, find FUN-fillment with 3 Keys to Live Lighter!
About Me
I am passionate about helping individuals, organizations and communities amplify their creativity in order to achieve greater success & happiness. I love cultivating a playful approach to change in whatever arena needs attention.
Side tracked creatives, independent minded professionals, break-the-mold organizational leaders have golden handcuffs got you chained to a job/career or life situation you've outgrown? Are you afraid to let go for financial reasons? Have you had enough of a bad situation but aren't sure how to move forward?
I help overwhelmed people who are tired of settling release their inner-cuffs and free themselves.

• Bring new energy & focus to your creative work.
• Remove barriers, get traction to act on your passion.
• Retake the reins, find a clear path & ENJOY the ride too!
• Let go of an old life story create a vibrant new venture.
AMP Up! Breakthrough to the next level with my Living Lighter Programs:
• AMP Up Your Art/Life
• New Grooves: Healthy Habits
• Living Lighter: 3 Keys to Transform your Life
Pointing the Way to Greater Levels of Creativity & Fun-Fillment! I invite you to Enjoy the Ride!
I have synthesized my education, training and experience into a unique approach that integrates my creative development as an artist with several client centered, strength based models of change. I received a BFA from SUNY Purchase in 1986, spent my 20s in the arts before earning a MA in Counseling/Psychology from Goddard College in 1997. I then spent 5 1/2 years providing crisis intervention family counseling before completing the core 116 hr CTI coach training and opening a coaching business in 2001.
In 2003 I began studying theater improvisation and have become increasingly interested in the importance of play, especially with regard to its effective use in shifting power dynamics.
With over 18 years coaching experience, I offer individual consultations (in person/phone), and facilitate workshops, conferences & retreats
Reviews
4 reviews (5.0)
I feel that this group and Lisa's work has been tremendously helpful in identifying my stumbling blocks. I have worked with coaches and endless books on my own and not arrived at what I arrived at with this experience.

Bibi Farber, Songwriter
I enjoyed the Time Travel I attended... It is an unusual and creative way to visualize your own future as you would like it to turn out. One of my goals was to go study and experience France that summer, and I did end up fulfilling that goal.

Rebecca Horwitz
Lisa has the perfect combination of generosity, candor and accountability that make a highly effective life coach. She has a great storehouse of knowledge about marketing a business that she willingly shared. Lisa has helped me move from a place of career dissatisfaction to a place of renewed vitality.

Claire Caines, MSW, LCSW, psychotherapist
Lisa's ability to understand where I needed to be when we met, setting goals within my career and personal life, the tools that she used and provided were what I needed and will continue to use. I am able to think about life experiences that are exciting and recreate them again, journaling, dialoguing with myself, mental rehearsal, vision board, plus so much more. I enjoyed every session with Lisa, at the end of each session, I felt like I could conquer the world.

Maria Tooley