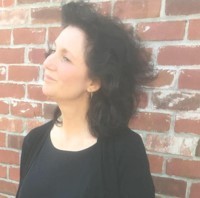 Lisa La VALLE-FINAN

Ile-de-France
Executive Coach, Career Coach, Life Coach
Professional Career Coach - ICF, Intercultural Trainer - Interchange Institute Cambridge, MA
I coach people from all over the world to discover "new ways of seeing" ourselves and others. I help my clients understand that when you change your mind, you can change your life.
About Me
I deliver crafted coaching sessions that are intimate and fluid spaces, perfect for discovering "new ways of seeing" ourselves and others concerning the areas of work and life. This is the transformational space to share and process the concerns about the road ahead and your goals. With personal experience in expatriate career coaching and self-discovery toward life fulfillment, I believe that when you change your mind you can change your life!
Reviews
20 reviews (1 verified) (4.85)
She was nice enough. We signed a contract. Then, a couple of days before we were supposed to start, she asked for all of the money for the next year and a half up front. When I told her I could not do it I never heard from her again. Not too professional in my opinion.

Michael Forrest Hickman
There is no one who is more concerned for quality of life than Lisa. Whether it is the moral tone of our schools or the everyday courtesy we should all extend or neighborhood safety, Lisa is there fighting the fight...but always politely and with a smile!

Beth Adubato Criminal Justice Professor at Saint Peter's University
Lisa is top-level across the board. Intelligent and quick, she sees what needs to be done and gets there in a calm, easy, fashion that keeps everyone together and on the same page. Translation - she listens.

Glenn Beatty Director, Writer, Actor, Digital Media Producer/Director, AV Producer
Lisa is a very dedicated anthropologist. She contributes a lot to our academic community by always sharing relevant stories and participating in conversations. She's a joy to have around and her enthusiasm is of great value!

Jen Cardew Kersey on a sabbatical
The Lisa I know is a very determined individual who is an asset to have on your side. She can be a force of nature as an advocate refusing to take "no" as a final answer. The best way to describe her style is thoughtful, confident yet nurturing, a rare combination. I have known Lisa since 1976 and have always been impressed by her honest approach to problem solving. She has an enthusiasm for life and learning. She truly enjoys helping others. I will always consider her a friend.

Ina Shumaker Owner, 4th Wall Theatrical Services
Lisa is energetic and thorough. Her background as an anthropologist makes her attuned to the nuances of social interactions. She is a dedicated and a pleasure to work with.

Susan H. Wolman User Researcher (UX) • Technologist • Seeking New Opportunities
As an independent global consultant, I work with a number of firms and individuals who are entering the Chinese market. I have found Lisa's knowledge of Chinese business etiquette and protocols to be highly insightful - she is a true professional and a great resource.

Alan Smith Relationship Manager (Retirement Services, Global Trust Services and Off Shore Banking)
Over the past ten or more years I have had the opportunity to work with Lisa. She is innovative, creative, and brings a new and different perspective to every project. I highly recommend Lisa, particularly in the areas of cultural diversity.

Marlene J. Waldock 2017 Top 25 Brand Builder Leading Women Entrepreneurs - BRANDYOU! - Business Coaching/Consulting, Branding, Speaking
Lisa is a thinker, a great listener, has passion for her career, and is an expert with regards to global management consulting. She is enlightful with new concepts to break cultural barriers that the international community often encounter. Meeting and working with Lisa has been refreshing and I look forward to working with her again in the near future. James R. Matarazzo Jr., Broker-Salesperson, Real Living John Young Realtors, New Jersey

James R. Matarazzo Jr. Realtor, Screen Actors Guild Actor
Lisa's expertise on living and working in Sicily was professional and accurate. Her commitment to relocating families is evident not only through her deep understanding of Italian life and culture, but also through her diligent pursuit to obtain dual Italian citizenship jure sanguinis and subsequently, of the European Union. I have already proposed Lisa to many client's and I would highly recommend her to any international professional relocating, for work or living. She can make the transition from one culture to another both functional and enjoyable

David Moss Power BI Solutions Advisor, Azure Advanced Analytics Architect, Microsoft MVP & Power BI Trainer.
Lisa La Valle-Finan is a passionate leader of intercultural professionals committed to maintaining top-notch training and quality in the intercultural field. She works effectively and tirelessly to bring people together toward a common goal, to the benefit of all.

Anne Copeland Interchange Institute, Cambridge MA
Lisa is the most dedicated multicultural specialist and trainer. She is familiar with both -- European and American cultures.

Lyudmila Bloch World-class etiquette expert, sociolinguist, author and seminar leader. Founder of EtiquetteOutreach.com
I have known Lisa for over 20 years. Lisa's first hand knowledge and exceptional understanding of Intercultural communication can hardly be overstated.Lisa's ability to bridge and teach those skills to the military personnel who are assigned to positions abroad come highly recommended . During a tour of duty in Southwest Asia, Lisa's guidance and through understanding of addressing specific barriers where instrumental in building a stronger line of communication with our counterparts whether military or civilian.

Robert Reif
I am writing to tell you about the most pleasant experience I had with Lisa LaValle-Finan and her impressive knowledge of Italian culture and American life comparisons. Her Italian heritage certainly benefits her. I would sincerely recommend Lisa for consideration for any position for which she qualifies. The assistance she provided to me was invaluable. Her knowledge, professionalism and outstanding people skills will no doubt serve her well.

Maria Ohman Travel Consultant at Frosch Trav
Lisa is a very experienced career coach, with a deep understanding on the multi cultural professional world. My coaching sessions with her were extremely helpful and I highly recommend her services.

Mariana Dias Operational Key Account Manager at Kuehne + Nagel
Lisa is a wonderful coach, constantly attentive to the coachee, with a broad knowledge of the European culture and she very helpful in the process of job hunting in the USA.

Elena Thiriet Wack Finance Director
When you know the six De Bono Hats you can sketch Lisa's picture very well. She wears above all the green hat, which symbolises creativity, regarding the cross-cultural interaction and public relations. She is familiar with the white hat, that stands for facts, as well. In the Congress Program Team (organizing the Conference 2017 in Dublin) lead by me on behalf of SIETAR Europa Lisa is perfectly jongling with facts and skillfully pushes the brainstorming sessions. The blue hat, focusing on process, fits Lisa's philosophy on "Planning for action". Her pro-active style makes the cooperation with her valuable and to the point. Moreover, Lisa can point out difficulties and risks (Black Hat), identify the benefits (Yellow Hat) and verbalize feelings (Red Hat). Lisa is a valuable team member with many good ideas, high level of reliability and extensive professional background.

Joanna Sell Founder of Intercultural Compass. Intercultural Coach, Facilitator, Trainer, Book author & Organizer of congresses
Lisa is a true thought leader on bridging cultural divides. Her personal life experiences combined with excellent professional credentials result in unique, timely and forward thinking solutions for her clients. Lisa has successfully developed the MOOC as an intercultural practitioner for Globiana and her expertise is a true asset for any globally-minded team.

Elena Mosko CEO and Founder, Globiana Inc.
Wonderful in topics related to interculturalism, expat coaching, bridging cultures.

JOSÉ LUIS Espinosa Director de Formación Integral Universitaria at CETYS Universidad
I recently had an opportunity to work with a cultural profile Lisa developed for the Culture Wise web-learning by Global Dynamics, Inc. Her grasp of information and cultural insights have been extremely helpful for my expat training participants in their learning about the US-American culture.

Tatyana Fertelmeyster, Chief Clarity Officer with a Dash of Humor | Global/Domestic Diversity & Inclusion | Master Facilitator, Trainer, Coach