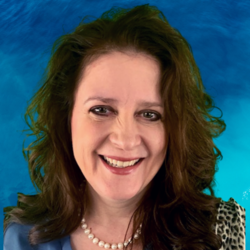 Lisa J Peck-MacDonald

Tucson, Arizona
Business Coach, Entrepreneurship Coach, Life Coach
Master in Fine Arts, National Speakers Association, Post Grad in Online Learning/ Teaching, Former Radio Show Host, 30 books published
Whether you're wrestling with too much to do, lack a clear path, or struggle staying motivated, I create a safe space helping you move forward on our terms in your business and life.
About Me
I help entrepreneurs, creatives, leaders, small business owners, and holistic practitioners harness what is possible through creativity, productivity, and grit.
No matter the obstacle, I am passionate about helping leaders' dreams become fully realized.

Having gone through challenges in relationships, health, parenting, and starting out knowing nothing about business, I know first-hand how hard things can be.
I also know from trial and error how to rise about it all, whether it be a system, mindset, or strategy issue, to ultimately achieve RESULTS. Results happen through consistently utilizing creativity, productivity, and grit.

Our greatest strength comes from aligning our vision, action, and strategy.
I have been coaching for over twenty years, and believe it is possible for you to revolutionize your impact through creativity and grit to tap into undiscovered possibilities.
I am a award-winning author of thirty books, former radio show host, executive producer, and is an award-winning speaker. I have also been a popular guest on TV and radio shows and used to work with the Attorney General in Utah on the Dating Violence Task Force.
Outside of the passion for coaching and leading online courses, I love writing fiction and nonfiction books and is an avid reader of a wide range of genres and practicing yoga.
Reviews
10 reviews (5.0)
Lisa is an amazing coach who can zero in on the actual work that needs to be performed and point out the fluff that can either wait or not be done at all. My biggest take away is how to look at my life, see the obstacles as patterns, learn how to reprogram the patterns, and move into action.

William B. IsleyThe Accidental Spiritualist
Before working with Lisa, I wanted to throw in the towel. I didn't think I could work as an artist. By working with Lisa, I gained my confidence and achieved the tools to become one! If you have something you have always wanted to do or something you wish to accomplish, I highly recommend Lisa's expert coaching.

Lorraine C.
Thanks Lisa I have been working with Lisa for 10 years now, where she's been there to walk me through a major career change after teaching for over 20 years. In the time, she has helped me stay focused on creating an ever-changing life/work balance that suits me and allows me to thrive, personally and professionally. Grateful for Lisa's no-nonsense and caring approach!

Jean Ward
Working with Lisa is so fun and I feel propelled forward armed with a "brightness of Hope" for the coming year. I can "effortlessly with Grace" see success in all areas of my life--including my relationships, and a great income! I can't thank you enough. You have a natural gift for connecting people with a life design that speaks to ones heart! Thank you!! I am certain that this is an investment that will yield highest returns!

Edith O'Reilly
For those who haven't worked with Lisa, make it a priority to work with her. She is a phenomenal life/business coach! She has definitely helped me in my life."

Dan Clark, Lotus Spring Acupuncture
Lisa J. Peck is a class act. She has a sincere desire for all those she associates with to improve, grow, and accomplish the goals that will bring happiness to individual lives. Working with Lisa has provided me clarity about what is working in my life and what is not working in my life. She has helped me establish desired outcomes based on in-depth thought and discussion about what I want out of my life. She brings a sense of professionalism and aptitude that you will not find elsewhere.

Justin Englebright, State Farm Agent
"You never know when just one simple change in your thoughts can open new doors and create new possibilities. Your dreams are waiting, you just have to allow them to come your way. Lisa not only gives you the tools to bring forth your magnificence, but she also makes it possible to feel the difference in your life."

Celeste Casey, Send Out Cards
"Lisa J. Peck is the fire that ignites the human spirit. I highly recommend her coaching."

--- Jeff Tareta, Bankers Hall Club, Calgary, Canada
Ever since I was a child, I have always wanted to model. I've thought about modeling for years and gone through phases of enthusiasm... without ever really doing anything about it. Until now. As I began working with Lisa, she said she could hear the color in my voice whenever I talked about modeling and encouraged me to make time for and pursue my childhood dream. Its been amazing how Lisa's encouragement has helped me move forward these last few months, not just with modeling, but life in general. With her help, Ive made incredible progress in trusting my instincts, living with confidence and actively pursuing my dreams."

--- Sarah Ward, Owner of Cable Car Couture
I love Lisa's personality, energy, vitality and professionalism. She taught me that I change the way I live through the power of thought, how to glean help from others, and to establish reachable goals. She's a 12 on 10 point scale. Dynamite!

---Tiffany Jones, Officer Manager of Parker Orthodontics