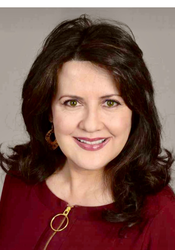 Lisa Perez

Chandler, Arizona
Leadership Coach, Executive Coach, Performance Coach
Certified leadership development & assessment coach, Emotional Intelligence, Work Behavior & Wellness Inventory Coach.
I provide leadership coaching for individuals, to work, live and be-well. I have a proven track record in assisting my clients to reach their goals to thrive, not just survive in and out of work.
About Me
Whether you are, looking for the right job, move-up the corporate ladder, or wanting to developing your level of professionalism and well-being, I provide professional coaching that helps bring passion, mindset, wellbeing and leadership together for greater success in and out of the workplace. My approach addresses the whole-person to assist my clients to reach their goals and their full capacity, with meaning and purpose. I provide leadership development for individuals and organizations to work, live and be-well! I help my clients to reach their personal and professional goals by overcome limiting thought processes and by developing effective work/life habits for greater success. I am a certified leadership, talent development and well-being coach. I have a masters degree in psychology with an emphasis in work/life wellbeing. I have over 25 years of leadership experience and BOD experience in the corporate world. I am an entrepreneur and have owned and managed a national franchise business, as well as, a start-up business. My passion is to help individuals and organizations to bring out the best in themselves for their greater success and well-being.
Reviews
Lisa doesn't have any reviews yet.