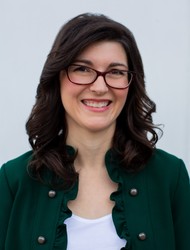 Lisa Petsinis

Toronto, Ontario
Life Coach, Career Coach
BA, Associate Certified Coach, Career Development Coaching Specialist, Certified HR Leader
I work with women who want to put overwhelm behind them, connect to what matters most, and live a purpose-driven life -- without chaos or guilt. I help my clients create a career and life they love!
About Me
Lisa Petsinis is a certified coach who works with strong and resourceful women who are trying to do it all and losing themselves in the mix. She helps them to step into their power, unveil what they want faster and with greater ease, and create a purpose-driven life without overwhelm, chaos, and guilt.
Lisa believes that every day is a chance to begin again, and if you have faith in yourself and have a clear vision for your future, you can accomplish anything. She's on a mission to create more hope, confidence, joy, and success – many more people creating a love they love.
In 2016, Lisa had her own turning point and left a 23-year career in HR leadership. She discovered what she was meant to do, and since then, has offered individual life coaching and holistic career coaching services, programs, and workshops.
Lisa is a trusted professional who brings thoughtfulness, insight, empathy and care to each situation and a track record of excellence. She employs a strength-based, holistic approach, drawing on visualization, mindfulness, personality instruments and other tools to create awareness that helps clients open their perspectives and achieve their aspirations.
Lisa earned a B.A. in Sociology with distinction, and with further post-secondary studies and experience, she was granted her Certified HR Leader designation.
After 23 years leading all facets of Human Resources, she became a certified coach (ACC) through the International Coach Federation, after completing her academic credentials through the Institute for Life Coach Training. In addition, Lisa is a certified MBTI® (Myers-Briggs Type I and II) and Strong Interest Inventory® practitioner and she is qualified to use other psychometric instruments.
Lisa is also a published writer, and many online publications have featured her work.
Reviews
I highly recommend Lisa as a career coach and trusted partner in reaching your goals. Her expertise and support have given me the tools and confidence to build and execute my action plan for success. I have stretched myself and grown both professionally and personally under her guidance. Lisa is truly invested in the success of her clients and provides real and meaningful advice that gets results. I look forward to continuing to pursue my goals with the clarity I have achieved through her services.

Hannah