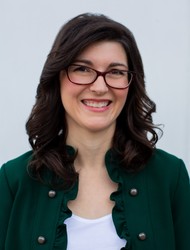 Lisa Petsinis

Toronto, Ontario
Career Coach, Life Coach, Performance Coach
BA, Associate Certified Coach, Career Development Coaching Specialist, Certified Life Purpose Coach
Are you feeling stuck, overwhelmed, burnt out – unfulfilled in your career and your life? If you want more joy, meaning, and success, I will help you achieve your goals faster, and with greater ease.
About Me
I work with you to:
*Figure out what to do with the rest of your life.
*Uncover your gifts, rediscover your passion and purpose, and connect to what matters.
*Beat overwhelm and burnout and gain clarity, confidence, and momentum.
*Explore new career possibilities, and identify and land your ideal job.
Why me?
*I bring insight, thoughtfulness, compassion, and care to each situation, using a proven coaching framework and a ho that brings awareness and results.
*25+ years of professional and personal development including insider HR leadership and recruitment experience, and career and life coaching.
*Multiple certifications: ACC (International Coach Federation), Certified Career Development Coaching Specialist, Certified Strong® and MBTI®Practitioner, Certified Life Purpose Coach.
*Expert magazine contributor with worldwide syndications.
*I started a new career after 23 years in corporate HR -- and you can, too!
What my clients say:
"Lisa went above and beyond to help me get to the core of my career goals, and to help me find my inner truths. Her patience, kindness, guidance, support, and learning tools helped me to make the right decisions in my career."
"Lisa helped me gain clarity and confidence. It was very validating to recognize my strengths, skills, and what makes me unique."
"Lisa's process pushed me out of my comfort zone and she asked the right questions to explore my career opportunities."
"Looking for a life coach that will listen to you with compassion and guide you to live your life purpose? You are in the right place."
"Lisa has been a trusted guide on my journey in discovering my strengths and making impactful changes."
"Lisa has a natural ability to motivate and help identify and lift boundaries."
"The impact of her work is immeasurable."
Learn more about me on my website, and read my articles on MSN, YourTango, Prevention, The Minds Journal, and more.
Reviews
I highly recommend Lisa as a career coach and trusted partner in reaching your goals. Her expertise and support have given me the tools and confidence to build and execute my action plan for success. I have stretched myself and grown both professionally and personally under her guidance. Lisa is truly invested in the success of her clients and provides real and meaningful advice that gets results. I look forward to continuing to pursue my goals with the clarity I have achieved through her services.

Hannah