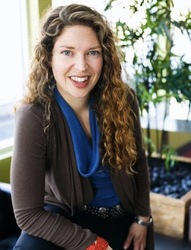 Amelia Perkins Chicago, Illinois
Life Coach, Leadership Coach, Spirituality Coach
My clients take bold steps to look at their blocks and limitations, and are willing to challenge them in order to live a richer, more fulfilling life.
About Me
Amelia is a Coach and the Program Coordinator for the Wright Foundation for the Realization of Human Potential's flagship program, the Year of Transformation.
Amelia has a Masters of Theological Studies from Harvard Divinity School and a bachelor's degree in Religion and the Body from New York University. She brings to her coaching a devotion to body-centered techniques as well as deep intuition, insight, and care for her clients.

After earning her Masters from Harvard, Amelia received a grant to live with Eastern Orthodox nuns in Greece for a year, writing about their lives. Currently, Amelia is pursuing a second master's degree, this time in Transformational Leadership and Coaching from the Wright Graduate University for the Realization of Human Potential.

Before coming to Wright, she acted as director of special projects for the Council for a Parliament of the World's Religions. During her four years with the Council, she helped organize one of the world's largest interfaith gatherings in Melbourne, Australia, which brought together over 6000 participants from diverse religious traditions. She has also curated interfaith art shows with Buddhist nuns in New York, and she has served as a creative advisor to an art salon in Brooklyn, which was conceived as a community laboratory for unleashing our most radically creative, bold and compassionate selves.
She is passionate about helping people live lives they love.
Reviews
Amelia doesn't have any reviews yet.