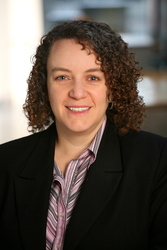 Lisa Sansom

Kingston, Ontario
Leadership Coach, Team Coach, Career Coach
B.Ed.
My clients are resourceful and creative. They are open to new perspectives and to hard introspective work. They take chances and take risks, and occasionally do crazy things that surprise themselves.
Details

Kingston, Ontario K7M 1Z5
Hourly Rate: $150 Canadian Dollars
Gender: Female
About Me
Lisa Sansom is the owner of LVS Consulting, an independent consulting firm that provides services in leadership coaching, team facilitation, effective communications training and change management consulting to a variety of organizations, including crown corporations, private industry, and educational institutions.
As an accredited coach, her clients include managers and leaders, as well as aspiring leaders, who seek to improve their positive impact in the organizations where they work. Lisa's style is practical and friendly with touches of appropriate humour, and a drive to get to the "tough stuff". Her clients are thoughtful, creative and resourceful, and Lisa works with them to bring their natural talents and delights to the surface, while maintaining a highly practical and applied approach.
As a Team Facilitator with the Queen's School of Business, Lisa works with newly-formed teams of MBA students to coach them to high performance under intensely demanding conditions.
Additionally, Lisa has worked in the role of Organizational Development Specialist, driving programs such as engagement surveys and change management for a variety of projects.
She is also the past editor and current contributor for Your Workplace magazine, Canada's authority on work/life issues. She authored a highly successful series on The Change Cycle™, which has become the most requested reprints in the ten-year history of the publication. She also authored a five-part series on Appreciative Inquiry, and has spoken at the magazine's annual conference. Lisa currently reviews business books for this fine publication.
Lisa is also an accomplished speaker and a skilled trainer in a number of areas, such as change management, introductory coaching, effective interpersonal communications, and cross-cultural dynamics.
Prior to her business career, Lisa taught at the high school level for several years. Her subject areas included English, French, French Immersion, history and science.
Reviews
10 reviews (5.0)
"She demonstrates professionalism, commitment and a positive attitude. She is extremely dependable, conscientious and has a strong personal commitment to successfully carrying out her work. She has a genuine interest in helping teams and encourages cooperation. Lisa's resourcefulness combined with her keen ability to articulate any concept makes her a valuable member of any team."

J. Vena, Manager, Compensation at EDC
"Lisa is an excellent team facilitator with a keen eye for detail and great communication skills. During my time at Queen's, which has an extremely demanding team environment, Lisa was our team facilitator.There were several times we turned to her to resolve outstanding team issues and found her extremely proactive. She was instrumental in setting up the team structure that we followed and also fine-tuning it as and when needed. She is well versed in the various techniques of team coordination and her skill was evident in the interactions we had with her and her quick resolution to seemingly intractable disputes. I would strongly recommend Lisa for any team facilitation or group activity."

S. Hota, Manager, Consulting at PricewaterhouseCoopers
"I remember Lisa for her ability to successfully manage conflicts in very diverse teams such as ours. She is adept at diffusing tensions in a team, calming down emotions in intense working environments and instilling positive energy in teams."

V. Gudipati, Sr. Manager, Application Services, CIBC
"Lisa is a patient and thorough facilitator who shares her expertise and experience in the area of team moderation in a way that is non-threatening and impartial. By encouraging the utilization of best practice, teams facilitated by Lisa achieve optimal results. Any team would benefit from Lisa's help."

G. Marshall, Process Consultant at 3M Canada
"Lisa helped our team work past our conflicts without telling us exactly what to do - she gave us the right tips to figure it out on our own which made the learning stick!"

K. Nassar, Project Manager Business Intelligence at Air Liquide
"The external and internal pressure of the one year MBA program combined with my heavy lifting for the team had left me hollow and exhausted down the home stretch. I needed help to find strength and motivation to stay on track and see the light at the end of the tunnel as more than the headlight of the oncoming train. Lisa helped me regroup, refocus and rethink how to pick myself up and keep going. She came through for me by reaching in and showing me what I had inside to work with. Lisa got me to the finish line with a place on the podium."

M. Clayton, P.Eng. MBA CMA - Finance / IT / Marketing - Ideas / Strategy / Design
"Lisa worked with my MBA team as its facilitator; she helped our team work through its ground rules; she was committed to our success; she followed up as expected, and beyond that, took a personal interest in the members of our team. One of the reasons for the success of our team was the work done by Lisa. I unhesitatingly recommend Lisa as a facilitator and coach."

M. Ostensen, MBA
"Lisa is an excellent team facilitator, with strong expertise in building team camaraderie and resolving team conflicts. She helped us in setting the team's vision, creating ground rules, and then followed up regularly to ensure that team standards are met. She is committed to the success of her teams, and will even go beyond the requirements of her position to personally and professionally help her clients. I have no hesitation in recommending Lisa as a facilitator and coach."

J. Kaur, MBA
"Lisa delivered a very interesting, exciting, infomative and participative workshop for CSTD members and friends on coaching. We had the opportunity to all be active participants in a coaching session. Lisa was able to get the entire group up and moving and learning together and from each other and about themselves. Great job!"

D. Bellamy, CSTD
"I first met Lisa at a Women in Business Retreat; included in the event was a session with Lisa to aid in business and personal goal planning. I was amazed at Lisa's ability to listen and instinctively interpret your thoughts. I left the meeting feeling inspired and energized. I have hired Lisa several times. When I find myself struggling to clarify a vision of the future for my business, Lisa helps me create a plan to reach my goals."

C. Johnson
The Smart Way To Find A Coach

1 Describe Your Goals

2 Get Matched

3 Free Consultations
Find My Ideal Coach Now