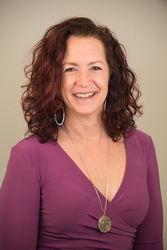 Lisa Schermerhorn

Waitsfield, Vermont
Life Coach, Spirituality Coach, Performance Coach
BA, Certifications in Pain Reduction, Weight Loss, Emotional Release Method, Neurolinguistic Programming (NLP) and Hypnosis
I work with people who are looking for clarity and direction their lives. I help people remove obstacles that keep them stuck and guide them to become the person they were meant to be!
Details

Waitsfield, Vermont 05673
Hourly Rate: $100 to $200 US Dollars
Gender: Female
About Me
What would it feel like if you could have clarity about your life? Everyone at some time in their life needs help getting clear on their path. Sometimes we need someone to hold our hand and remove obstacles from our way so that we can move into the next phase of our life with ease and grace.
Many of us ask ourselves, "Why is it so hard to be me?" You already know who you are, but there are formidable past experiences, unresolved feelings, emotional stress, fear, self limiting beliefs, negative thought patterns and subconscious programming that hold you back.
From birth to about 19 years old your brain frequencies are much slower, absorbing all the information around you. As an adult, you have difficulty accessing those old programs because it's deep inside you. I use powerful easy techniques to allow you to release those old negative beliefs and replace them with what you want. Let go of what isn't yours and access the real you.
Being powerful is just being you, it's easy and effortless. You have amazing gifts that need to be shared with the world. Being you should not be work. I will give you the tools to help you remove those obstacles keeping you from being the person you want to be and live the life you love.
Reviews
13 reviews (5.0)
Healed a Deep Part of Myself! Working with Lisa is a spiritual experience. Based out of innate wisdom and grace, Lisa integrates many approaches to healing the mind, body and soul from the ailments that block us in our conscious life. I sought out treatment with Lisa after reading about all she has to offer and I am so grateful I did! After my first session with her I knew she had healed a deep part of myself that had been waiting to surface. Thank you Lisa, endlessly. For your knowledge, grace and wisdom.

Virginia, Waterbury, VT Massage Therapist
I Have Found My Inner Confidence! "A piece was missing from my competitive golf game. For years I was struggling with the mental aspect of the game. Then I found a game changer, Lisa! She has taught me techniques to "settle" my mind during competitive golf matches. Much to my surprise she helped me with so much more; not only how to handle my thoughts in my head while golfing but also how to manage stressful people and situations. I have found my inner confidence. Lisa has a gift and I am so happy I found her."

C.A. Massachusetts Amateur Golfer
I Just Won Golfer of the Year! Hi Lisa! As golf season begins to end I just want to say thank you!!!! You really helped me and I really appreciate all you have taught me. I just found out I won the honor of the women's golfer of the year at my club at home. It is like the "fedex cup" based on wins and participation. You were a big piece of the puzzle. Thank you!

C A Vermont Amateur Golfer
Inspired to Write Again "I did feel inspired to write after the hypnosis session with you; whether it had to do with resistance on my part or, as i suspect, simple trepidation that the outcome would not be good, that did not last very long. I looked through some of my fiction and decided that at least one beginning seemed promising. I know what direction it should take and hope to experiment with that sometime soon."

R. M. Montpelier, VT Writer
"In 90 Minutes Lisa Helped Me See My Life Differently" "Wow! Two weeks after my first hypnotherapy session, and I'm still amazed at the freedom Lisa helped me find. I don't know if it's her training, skills, and technique or her warm, engaging, comforting personality, but in just 90 minutes she helped me see my life differently. This has had a profoundly positive effect on how I feel about myself and interact with the world. I'm not sure I can accurately describe what Lisa does, but I'm a believer in it!"

Jasmine Bigelow Morristown, VT Executive Director of the Mad River Valley Chamber of Commerce
"Tournament Victories" "As 20+ year member of the PGA of America and with 30 years of playing golf under my belt, I have had my ups and downs when it comes to playing the game of golf. The biggest struggle has always been closing out a round when I am playing really well. There is always a thought of failure and/or being uncomfortable with succeeding. In just one appointment with Lisa, she was able to help me communicate to myself why I was feeling the way I was. We discussed the way I was feeling and what I could do to overcome the lack of confidence. Since working with Lisa, I have not only felt more confident, but have been able to turn my ability into tournament victories. I feel my preshot routine and overall mental approach have been greatly improved, allowing me to give my physical body a 100% chance of succeeding. I look forward to continuing my growth with Lisa and am certain my game has just scratched the surface of what it can be. Thanks Lisa!!!"

Roger A. King, PGA Head Golf Professional Sugarbush Resort Golf Club 1091 Golf Course Rd Warren, VT 05674
"Life Changing! This is and has been one of the most significant life changing events that I have ever experienced. I am now in week three and the changes that have occured are so much greater than I ever expected. Of course I am thrilled to be losing weight, but it has been so much more than just that. I am feeling much better about myself, no, I am FABULOUS! I am being selfish with my time and I say this in a good way. I have always given so much of me to everyone in my life, that I rarely take time to care for myself. I am now LOVING myself and my family benefits because I am also loving them more. I am enjoying my work and feeling less stressed. I am also spending guilt free time working on my art projects. Life is Great~ I just finished listening to the 4th CD and I want to share it with anyone who has ever been made to feel less than wonderful. My self esteem is at an all time high and it feels great. I am empowered! Thank you, Thank you, Thank you ----Lisa is a gentle, loving soul who is understanding and has the true gift of healing. I must say that this has been the best investment that I have EVER made for myself. If you have any doubt about doing this, it will melt away during your first visit. Fly and be free. -8 Pounds"

RJK Concord, NH Weight Loss Client
Best Score I've Had All Year "The experience of working with Lisa was very different for me. I played nine holes of golf after met. I was extremely relaxed for some reason. I shot two under par, which is the best score for nine holes I have had all year. When I returned home I was again very relaxed. I also had a very good nights sleep which is something very odd for me lately."

Corey Phillips PGA Director of Instruction Lake Sunapee Country Club 2011 NH Teacher of the year
I Am Living Proof "I met Lisa Schermerhorn at a time when I was very ill. I wasn't able to work a full time job. I was barely able to work at all. I had been this way for almost two years. By that point in my life I was very frustrated and angry at my illness. I was doing everything the doctors told me to do. I was taking medication, vitamins, going to physical therapy, and even changed my diet. Still nothing worked. Lisa saw the pain and depression I was feeling. She came up to me and told me that she thought she could help me. I was so impressed the genuine concern and care she had. I was skeptical and not sure that she would be able to help me. I was so desperate and willing to try anything, so I agreed to meet with her. After the first couple meetings I started to see a huge difference in my energy level and overall health. My physical therapist noticed that my muscles started to let go and wondered what I was doing. We had spent months trying to get my body to respond to the treatment without any luck. I told her about my work with Lisa and it started to be a running joke with us. My physical therapist would try to guess which part of my body Lisa and I had worked on based on my muscle release… she would always guess right. It was amazing to see the corresponding shifts in my body. Without the work Lisa and I were doing my body would never have responded to the physical therapy treatment. During the course of my treatment she was always available for questions and support. Lisa continued to educate herself and take my treatment to the next level. I was so impressed with the results and the true love she has for what she does. It wasn't just a job to her, and I wasn't just a client. That was approximately one year ago. Today I am working two jobs and have a very active social life. I can't imagine where I would be today if I had not met Lisa. She changed my life. Even if you don't believe in the mind body connection, I am living proof."

April M. Attorney, Concord, NH
Wonderfully Gifted and Talented "Until working with Lisa I was plagued with self-defeating thoughts and feelings of abandonment I attributed to past trauma. I was never quite able to let go of my fears and doubts of ever being truly joyful and successful. She helped me alter my perception and beliefs allowing me to find emotional relief. Being able to view past events differently allows me to be more loving and nurturing in my personal relationships. I also feel more in tune with my intuition so that I now have a better sense of clarity that I can use to be more productive with my business decisions and goals. I highly recommend meeting with Lisa. She is wonderfully gifted and talented."

Margaret Angarella Amherst, NH
Working with Lisa was an Amazing Adventure I have known Lisa for several years and have always admired her talent for making people feel loved, wanted and safe in her presence. Recently, it became apparent to me, I needed to do some extra personal growth work. I knew immediately who to turn to: Lisa Schermerhorn. With Lisa at the helm, my healing involved hypnosis as well as spiritual counseling. I had specific things I wanted to work on, personal things that would require not only a trained practitioner to lead me, but someone I could trust with whatever came up out of these sessions. These incidents of my past were buried deep in my subconscious mind, and needed to be released. It was a necessity for me to feel I was in safe hands as I attempted to uncover these issues, and whatever came up, could be dealt with in a loving, trusting environment. That is exactly what happened. My time spent with Lisa was not only fascinating, but healing as well. Little did I know what awaited me as we delved into the "vast unknown." With Lisa, not only did I uncover the root of my issues, but discover new strengths I never realized I had and new ways of seeing my life. Working with Lisa was an amazing adventure. She taught me how to see a new perspective on my life, and how to work on my issues as more emerge. Not only would I recommend Lisa when ever you are stuck in the grips of life, I have recommended her… and those I have sent her way have been healed as well. Thank you Universe for Lisa Schermerhorn. She is one of the "true healers" of the world.

Debby Hoffman Adair Amherst, NH Professional Speaker • Author • Solutionist • Transformation Coach
I am now 45 pounds lighter than when we started "Lisa, thought you might appreciate this little tidbit...............tho, I'm not a poster pin-up for your hypnosis program, I have been continuing to lose weight. In spite of a few foodie transgressions, I am now 45 pounds lighter than when we started. Thanks." Bob S. Derry, NH

Bob S. Derry N.H. weight loss client
Better Athlete, Better Student, and More Relaxed When I initially decided to seek help from Lisa Schermerhorn, my intention was merely to get over whatever it was in my head that I believed hindered my success on the ski mountain as an alpine racer. Though I was originally uncomfortable with this idea of therapy, an hour long session has provided me with benefits that I am I still able to use everyday, even nine months later. Rather than her preaching to me about how I should approach situations or how I should change my outlook upon things, Lisa worked with me to find the source of what was bothering me. What was perhaps most eye-opening was her ability to guide me through this exercise; I felt as if I discovered the root the of the problem. That right there is what I believe makes her techniques truly work. If she were to have just told me what my issues were, I would have been much more skeptical. However, I was able to come to conclusions on my own, and would not have been able to do so without her assistance. I noticed improvements instantaneously. I was shocked by how much clearer my mindset was while going into races, and how stress free I felt. Not only was I able to use her techniques with ski racing, but I also found myself applying what I learned about myself in any difficult situation that presented itself. My problem was not anything to do with ski racing, it was in fact a fear of failure. Though I entered her office hoping to become a better skier, nine months later I am realizing that her impact has helped me become an all-round improved version of myself. With her stress-relieving techniques, I became a better competitive swimmer, a better student, and a better worker. Just the other day, I was complimented on my ability to handle stressful situations particularly well, which is a novel idea to a guy who was known as a complete nut job whenever a big deadline or big race was approaching. It is difficult for me to say whether my plans for the future would have been the same without her help. As my SAT scores improved by over 250 points (even after receiving identical scores on my first three attempts), new doors were opened on the college frontier. I perform marginally better as an athlete, and even find myself thinking back to that session with Lisa as I cross the smaller bridges presented to me on a daily basis. If you are looking for someone to tell you what your issue is, and how to fix it, I would not recommend Lisa Schermerhorn. That being said, if you are looking for strong assistance on your way to a more meaningful self discovery, one that you will be much less skeptical of over time, and one that will positively affect your life on all different spectrums, then I do indeed advise you to consult with Lisa.

Scott C. Bedford, NH Student
The Smart Way To Find A Coach
Only Noomii has thousands of life coaches and business coaches in hundreds of cities

1 Describe Your Goals
Tell us what you want to achieve through coaching

2 Get Matched
We send you 1 to 3 compatible coaches

3 Free Consultations
Consult with your matches and find the best fit for you
4 Hire Your Coach
Start coaching and making progress on your goals!
Find My Ideal Coach Now