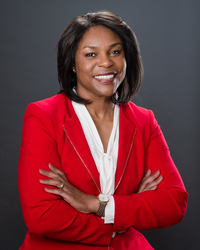 Lisa Walker

Austin, Texas
Executive Coach, Leadership Coach, Performance Coach
Columbia Business School Certified Executive Coach, Marshall Goldsmith Stakeholder Centered Coach, Emotional Intelligence Expert,
I help leaders, executives, professionals and business owners, become a better version of themselves, overcome obstacles, so they can be more productive and get what they want out of work and life.
About Me
I partner with leaders and professionals, including managers, directors, executives, attorneys, engineers, business owners/partners to develop exceptional leaderships skills. My clients are empowered with the skills, support, strategies and insights necessary to master self and relationship management, by pushing through obstacles they never thought they could. I do this by combining a number of proprietary techniques with established assessment tools to empower individuals to get what they want from themselves and from workplace relationships.
I provide one-on-one and group coaching.
Coaching is done in person, by phone or Skype.
My clients are local and international.
I am a Columbia Business School and Marshall Goldsmith Certified Executive Coach. I apply my expertise as a psychologist to bring out the best in my coaching clients. For as long as I can remember, I've had a passion for supporting, encouraging and motivating others. At every step of my career, I've been entrusted with the privilege and responsibility of helping people step out of their comfort zones, challenge themselves and accomplish their goals. I bring depth, training, resources, and importantly the wherewithal to see my work through to impact.
I offers a solid method that creates measurable results that clients review and analyze and see their return on investment.
My approach takes the intimidation out of overcoming obstacles by offering my clients tools customized for them to accomplish their goals.
Education
Columbia Business School, Coaching Certificate
University of Texas at Austin, Ph.D. Rhode Island College, MA
University of Texas at Austin Mediation Training,
Collaborative Law Institute of Texas,
Collaborative Law Communications Facilitator Training,
Certified Assessment Analyst for the following assessment tools:
Myers-Briggs Type Indicator
Total SDI Strengths Based Assessment
The Hogan Development Suite
Birkman Assessment
EQi 2.0, EQ360 Emotional Intelligence
Reviews
9 reviews (5.0)
"When Dr. Lisa Walker speaks, people really listen. Poised, confident and in command, she remains friendly and soothing. Recently I had the pleasure of seeing her in action as a presenter for FastForward, a small business accelerator program. She totally 'gets' business, empathizing with the daily struggles business leaders face in our 'hurry up, do more' world. Since attending a session where Dr. Walker taught mindfulness strategies to reduce stress and focus attention, her techniques have become my easy, go-to way to stop the crazies!"

Joy Miller Marketing & Outreach Manager, City of Austin Small Business Program
"I can recommend Dr. Lisa Walker wholeheartedly and without reservation. Dr. Walker was a huge help in helping both of us to navigate through a very difficult situation. She helped us to avoid the endless landmines and potholes that cropped up, and kept our eyes focused on the business at hand. Lisa Walker is wise, patient, intelligent, educated, observant, and thorough. She can be warm without being syrupy, or firm without being cold. She had a way of commanding respect - from both of us - even when we did not agree with everything she said. She has an excellent manner of cutting through the smoke and noise and bickering to get through to the essence of a problem, and then shining a light toward the way out of the woods. When either of us wanted to complain about the past, she focused us on the present and on the future. As a male, I'll admit that I was a bit concerned about the process, and unsure about having a woman mediate a conflict that was full of typical male-female, business partner issues. But Dr. Walker did not take sides. She was very even-handed, and had no problem telling either party when we were out of line or when to listen. I think both of us walked away from the process with a great deal of insight and skills to manage relationships more effectively. That was our goal. Mission accomplished!"

Stef S., UT, Austin TX
"Throughout a long and arduous family ordeal, a large team of "professionals" can be required: lawyers, accountants, business and financial consultants, etc. In our particularly complicated case, law enforcement and the courts were also part of the picture. Dr. Walker was brought in to facilitate the process. She was genuinely the most dedicated, gifted and effective professional I worked with over the course of a painful and expensive 3-year journey. Dr. Walker has an impressive.....and all too rare.... combination of skills. She is obviously highly credentialed and educated, which is just the beginning. She has palpable positive energy, she knows her subject matter, does her homework on each individual aspect of her cases, powerfully articulates problems, objectives, proposed solutions, and, in so doing, earns the trust, respect and confidence of all parties in the process. Dr. Walker is indeed tough, and doesn't back down from the "heavy lifting". She also ensured that we did a great deal of the "heavy lifting" as well. Her no-nonsense way of dealing with intricately complicated issues is balanced with compassion and commitment shining through all the challenging moments. You gave us hope and visibility toward a more stable future that is hard to put into words."

Lily B., Trustee, Private School, Colorado
"I worked with Dr. Walker during a most difficult time. She helped me to successfully navigate a turbulent and confusing time. Her caring attitude and skilled approach were vital in providing the necessary tools and guidance to help me move my life forward."

Alejandro R., CEO, Media Company, Austin, TX
Lisa Walker is incredibly perceptive and sharp, and has an energizing presence. I am continually impressed by her ability to distill important nuances from confusion, and address the root of the matter. In addition to being a person of substance, she has a creative and fun personality, and is a pleasure to work with.

John H., Legal, Austin, TX
"Dr. Walker led an "off site" training for our team. She has positive energy, optimism and sharp problem-solving skills. She asked the right questions at the right time to focus the group on a particular issue. She brought energy to the process by using games, stories and activities to build group cohesion, highlighting the strengths of individual members and the group as a whole. I learned so much about what it looks like to lead well just by watching her, and I left the training feeling confident that we can embrace the upcoming changes in our company. We came in a bit fearful and left feeling strong."

Angel F., Training & Certification, Austin, TX
"When I first started working with Lisa Walker, I was a mess. Plain and simple. On the outside no one could tell, but on the inside, I was falling apart. My sense of self had hit rock bottom and it was affecting my work in ways that had begun to scare me. I knew it was only a matter of time before my practice would be seriously affected, not to mention my personal life. I had worked with Lisa on a few occasions in the past and saw firsthand how she facilitated some of the most intense and complicated family law matters and was truly impressed by her work. To be frank, my lawyer colleagues were always happy when she was on a case because we knew her expertise, her approach, her strength and her heart would ensure that we would not lose our minds and our clients would receive the best support and counsel. When I found out that Dr. Walker had expanded her services to include Executive Coaching, I jumped at the opportunity to work with her. I know many other coaches in town, but I know she has the breadth of experience I needed to get me through this rough patch. As soon as we started the engagement she immediately made me feel better about myself. With her I reflected on what had gotten me to this place, I then determined my goals and we developed a plan and got to work. She made me feel smart and I soon realized that I had the answers to my questions all along. I just didn't always know the right questions to ask or how to ask them. We used a couple of self-assessments to help shine a light on things I could not see very clearly in myself. That was a game changer as it provided even more depth of understanding of why I do the things I do. We then set out to work on areas that needed improvement. My self-confidence has soared and I now feel as if there is nothing I can't handle. This did not happen over-night. Lisa motivated me to do the work and I stuck with it. I'm so happy I did. I'm loving my work and my law practice is experiencing one of its best years. As a bonus, the skills I've developed to manage myself and my relationships with my law partners and clients have also produced amazing fruits in my personal life. I highly recommend Lisa Walker."

Sarah, K., Attorney, Austin, TX
"As a managing director, I was very focused on my lack of strategic perspective, which prevented me from growing and developing myself in the company I work for. Lisa helped me uncover the problems and provided me techniques to help me modify my leadership behaviors which has been proven to be effective in building my influence and increasing positive business outcome in the organization. Lisa is a flexible coach, and she readily adapted the work to suit my way of learning. The flexibility she modeled made me reflect on myself with my leadership behaviors and be empowered to step up as a role model for my team. I am amazed at my growth as a leader. My team also sees the difference in my attitude and approach."

Kelly, D., Tech, Austin, TX
"Dr. Walker has been instrumental in helping me grow significantly both professionally and personally. She is an incredible listener who listens to not just what you're saying but more importantly, what is left unsaid. Her insightful questions help me dig deeper into the very core of the issue. She is never afraid to challenge my long-held beliefs, assumptions and patterns of behavior that are no longer serving me well. I especially liked how she suggests one specific actionable item to focus on, at the end of each session. She coaches in a very genuine, caring and positive manner that it's always so pleasant even when talking about the most vulnerable topics. As a result, I've become more self-aware than ever before, I am a better leader at work, and I can honestly say my life has become fuller and happier in every aspect. She is an exceptional coach that I would highly recommend her."

Amanda K., Biotech, Austin, Texas