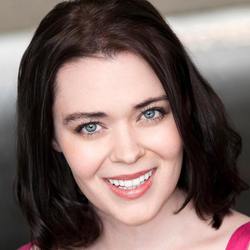 Olivia York

Portland, Oregon
Life Coach
BA
I help sensitive and introverted women in their 20s and 30s cope and build the strongest mindset for working in a toxic work environment.
About Me
Olivia is based out of Portland, Oregon and completed her life coach training at Coach U, a program accredited by the International Coaching Federation.
Olivia felt a spiritual tug towards life coaching most of her life but it wasn't until 2016, when her career began to overwhelm and dampen her inner light that she realized she needed more creative ways to ignite that spark again. She decided to get her own coach and focus on developing healing and empowering ways to cope and thrive in a draining work environment.
After sharing and teaching her discoveries with loved ones in her life, Olivia decided to take the leap to start her own coaching business that could help women in similar work situations.
Olivia offers private VIP coaching packages that guide her clients through the six steps she has discovered and used herself in order to take back their life from a toxic work environment. The packages are designed for all women but often resonant the most with those who identify with being introverted, spiritual, and sensitive.
Please don't hesitate to reach out for a completely free discovery call where you and Olivia can begin to delve into whether her style will meet your needs.
Olivia is currently accepting new clients.
Reviews
I've been working with Liv for several months and through her coaching I've gained a lot of insight into a few big things I've been tackling. She's helped me to set attainable goals, talk through various situations and envision the outcome I would like to see. During each session she gently guides the conversation while allowing me to talk through situations and come to my own aha! Moment. I walk away from each session feeling rejuvenated and looking forward to tackling my next goals.

Jennie H., Assignment News Director, Minnesota