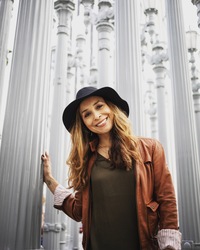 Livia Jenvey

Santa Monica, California
Business Coach, Entrepreneurship Coach, Executive Coach
I coach women women entrepreneurs on the business skills and know-how she needs to either start or grow her business to new levels.
About Me
Livia Jenvey is a Business Coach, Consultant, Entrepreneur, Speaker, and Author.
Livia comes from 20+ years in the business world, working in both the entrepreneur and corporate arenas. Her corporate consulting experience includes working for various large US national and international multi-billion dollar corporations and privately-owned companies, helping each increase organizational growth and profits. And coaching entrepreneurs who have created million-dollar businesses.
Her company, Empowered StarBoss™ LLC specializes in helping women entrepreneurs profit from their dreams by figuring out the right structure and support they need.
She holds a Bachelor's degree in psychology and a Masters in Business.
Website: www.empoweredstarboss.com
Reviews
I hired Livia a few months after starting my business. Like many other entrepreneurs, I knew how to do the work that I am passionate about but the business aspect of it not so much, YET!! Livia helped me with packaging my most popular services. Of course with time and as my business grows I see additional services emerging which is great and following her template I am able to continue to package in a way that makes sense for my business. It's easy to want to do everything on your own but at some point you have to seek out help from others who understand where you are because they too have been there. So I trust Livia to be there for me and my business.

Pricelda Cid