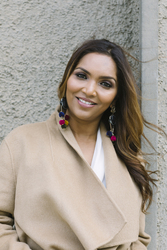 Liza Pavlakos

Dubai, Dubai
Career Coach, Relationship Coach, Leadership Coach
Liza's ideal client is anyone who has obstacles in front of them. Her mission is to help her client to achieve breakthrough performance by thriving in the face of adversity.
About Me
Adopt new powerful beliefs and attract abundance into your life today!
Sometimes it takes an overwhelming breakdown to have an undeniable breakthrough because I believe that everything you go through, grows you!
Welcome to Positive Breakthroughs, my name is Liza, and I set up my coaching business to inspire you.
Positive Breakthroughs champions mindfulness, positivity, and strategy. Our mission is to empower our clients to make invaluable progress in their lives. We do this by carefully formulating a focused and structured approach to one's unique and identifiable goals — creating synergy between their values and ambitions, without compromising their well-being and true purpose.
OVERCOME LIMITING BELIEFS
Learn strategies to overcome counter-productive beliefs and thought patterns that can stunt your growth and progress.
GAIN DEEPER INSIGHT
Whether in your career, relationship, or life in general, gain a deeper sense of purpose and clarity on what to do next.
DISCOVER A PARADIGM SHIFT
See the world in a new light and profoundly change your life.
TURN POSITIVE THOUGHTS INTO ACTION
Implement positive changes and break free from procrastination.
ACHIEVE WHAT YOU DEEM UNACHIEVABLE
With goal planning, practical strategies, and accountability, no dream is too big.
DEEPLY UNDERSTAND YOURSELF
Discover your purpose and find emotional freedom.
About me- Im a winning keynote speaker, accomplished life and executive coach and counsellor, and director of Positive Breakthroughs Coaching & Counselling. In 2020, I was awarded the 9th Leading Female Keynote Speaker in the World for empowering more than 100,000 people globally through my keynotes.
My experience spans over 25 years helping people overcome problems and adversities, and enjoy more fulfilling and satisfying lives. I am passionate about empowering people with the skills they need to create the life they truly want.
Reviews
3 reviews (5.0)
Liza is amazing to work with. She sees the hidden potential and doesn't relent until it blooms.

Ujunwa Ogbonna
One word: Astounding. With only a few mentoring sessions, Liza has impacted my life in the most profound and outstanding way. I suffered trauma from a previous toxic relationship that led me to spiral out of control with bad habits, depression and unhappiness. She has given me tools to listen to my body and intuition with step-by-step strategies on targeting problematic issues, helping me to take responsibility of my life for changing the bad habits and rewiring my thinking. Her sessions have helped me to focus on solutions and positive outcomes for a healthier mindset. If you are looking for someone who is non judgemental and coming from a place of love, I highly recommend Liza Pavlakos. Her invaluable service gave me back my life and peace.

Soke Li Hew
I have worked with Liza and find her to be a truely empathetic coach. She has helped me reshape my business and restructure my entire business during Covid. My levels of optimism was once low and now I see things in a better light, I really believe that she has thought me resilience during the Covid-19 Global Pandemic.

Nick P