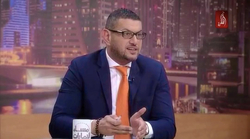 Life Coach, Executive Coach, Leadership Coach
American Union of NLP - Professional Financial Planner - CIFE
As an NLP Life Coach & NLP practitioner, I help individuals over come depression, negative thoughts, self doubt, confidence issues, broken heart, certain phobias, mild Bipolar, and inner chaos
About Me
I am the author of "The Higher You: the journey within & rise from defeat" winner of the best book award in 1999 and the recent book "The Answer" - Certified NLP practitioner by AUNLP and an NLP Life Coach. I've held top positions such as Associate regional director Investors Group, Head of Wealth Management, Chief Commercial Officer, Senior Consultant & Trainer at Leoron institute and the AGM of BHSSCI with certification as a Professional Financial Planner from Montreal, plus the CIFE designation from IFECA - a 20 year journey into Western, Middle, & Eastern philosophies and behaviorism with a focus on the Lau Tzu school of wisdom has equipped me with deep knowledge helping thousands overcome their inner darkness and awaken to the concept of happiness in life. My style is unique as it combines science and enriched philosophy to help anyone grow on the internal & external canvas. I have numerous awards in business from the TOP award in management, master millionaire award, and top performance awards - a rare breed that combines mastery of the material and non material world of thinking. I am also a motivational & inspirational speaker on international stages from Barcelona, KSA, Dubai, Egypt, Canada, & Turkey to mention a few. Over 450 corporate seminars throughout my career, and hundreds of hours face to face coaching will be felt by my audience instantly.
Reviews
5 reviews (5.0)
Loay is a very intellectual Coach, he knows what he is doing, adapts to the needs of the person in need, Loay knows how to position himself in a way that allows him to pinpoint the flaw affecting his client, he proposes the necessary solutions and then implements the appropriate solution to the help those that seek his council. His intelligence is remarkable, his charisma, we are never lost when he is there, the beacon that lights up the path, we feel his vast knowledge in all areas. This knowledge places him as one of the best coaches to deal with lifeline. Consulting Loay is a great ideas you wont regret.

Asma
I forgot to mention in my previous review that Loay is trustworthy, always encouraging, and a patient and insightful , he offers good value and high integrity. I highly recommend Loay Ragheb as a life coach , motivational speaker , and also as a business advisor.

Noujoud Yassine
My experience was incredible. He was very thoughtful in how he expressed his thoughts and opinions on current and past life situations I've been in. It was greatly appreciated and helpful. 10/10!

Ismet Kutlu
Loay is very knowledgeable, professional, with a good sense of humour that makes him easy to talk to. He has a unique set of expertise and skills mixing science and philosophy to help others. His experience as a motivational and inspirational speaker will always make you feel uplifted and ready to tackle life with all its messiness. He can help you to connect deeply with your inner self, filter out all the noise, focus on the meaningful, and understand how to be content with your life and in harmony with the universe.

Mariam N.
It is my pleasure to evaluate my student and colleague Loay Ragheb, he is one of the best coaches in the middle east. With his amazing knowledge and intellectual skills, he can guide you in a magical journey of life coaching as well as business coaching. Loay is an author of the best-selling books. This man allows you to discover the beauty of coaching and consultation where you can dive with him in his wonderful sea of philosophy and wisdom.

Prof. K Daqrouq