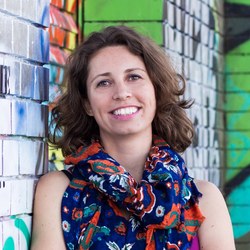 Loes van Mierlo

Zurich, Canton of Zurich
Leadership Coach, Executive Coach, Life Coach
MSc in Positive Psychology and Coaching Psychology (MAPPCP), MA in Finnish Language and Culture, MA in European Studies
I coach you - a human being with complexity. Together we'll find out where you're at, where you want to go, and what's in the way. You'll take back leadership over your own life.
About Me
Hi, my name is Loes (pronounced like 'luz').
I came to coaching after a time of deep personal and professional turmoil, having completely lost sense of who I was and what I wanted in my life. My solution was to move to the other side of the world to regroup and become myself again. Having a good coach would have made the process so much easier and less daunting, but I didn't know any coaches and online coaching wasn't a big thing yet.
I focus on what some would describe as "inner work" - I support my clients in unpacking the challenges they face (at work, in their relationships, in life in general) and then partner with them to examine how the stories they tell themselves and the beliefs they hold lead to their existing behaviours. We explore who they are being, how they show up in the world, and what they truly want to create - deciding what to do and how to do it is then no longer an issue.
My clients:
- let go of 'should' and become the leader of their own life (again)
- choose sustainable change over quick temporary hacks
- know that energy and presence are the basis for everything
- value integrity, even when it's hard
It's a powerful journey, a truly exciting adventure to (re-)claim parts of yourself that you thought you had lost or maybe never even realised were there.
I love being a coach. I have a coach and a coaching supervisor, and both my coach and coaching supervisor have their own coach too. I'm never done growing and developing, both personally and professionally. I'm a member of the EMCC.
About me: 
- expat for over 20 years, currently living in country #8. I know what it's like to reinvent myself and start from scratch 
- leadership experience at small startups and tech giants (Google, Apple, WhatsApp) 
- research focus: leadership coaching in nature
If you feel the time has come for you to become the leader in your own life again, even if you have no idea what that might look like, let's have a conversation. Your life will change.
Reviews
Loes coaching taught me how to develop crucial leadership skills through self knowledge. She helped me gain clarity on what my strengths are and how to leverage them, both at work and in my personal life. Her amazing ability to simply listen and truly understand my needs and wants, combined with centering and mindfulness practices I learned from her, created the perfect trusting environment to work on my vulnerability and my decision making processes, and get clearer on my challenges. Most importantly, Loes guided me in asking myself just the right questions to move forward. She brings to mind the famous quote: Knowing others is intelligence; knowing yourself is true wisdom. Mastering others is strength; mastering yourself is true power. - Lao Tzu

G. Andrade