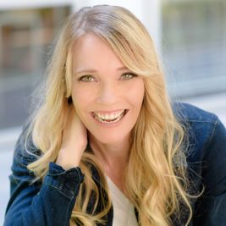 Logan Williams

Washington, District of Columbia
Leadership Coach, Performance Coach
BA, MS, ACC, Certified NLP Practitioner
Imagine who you could become if you let go of self-doubt, procrastination, transformed your mindset, and stepped into your full potential.
About Me
Logan is highly effective at incorporating coaching techniques and creative leadership skills to achieve professional objectives. Known as an innovative thinker with 15 years of teaching experience, student investigations, and project coordination. Highly organized, creative problem solver who excels at engaging a variety of government and public audiences by identifying goals and energetic, fast paced execution. Led "We Hear You, American Kids' Reflection on Darfur" publication and major genocide awareness demonstrations.
The Exceptional Leader
Logan's leadership coaching philosophy is founded on the premise of knowing thyself. Exceptional leaders are committed to continuously growing and developing leadership skills. Start leading from a place of transparency, curiosity, and a clear vision.
Unlock Your Full Potential
• Identify blind spots & let go of limiting beliefs
• Clarify your vision & purpose
• Connect to your core values
• Reconnect with your strengths & gifts
• Develop your leadership presence & voice
• Tap into your creativity & intuition
• Develop tools to deal with anxiety & stress
"A great leader takes people where they don't necessarily want to go, but ought to be." -- Rosalynn Carter
Reviews
5 reviews (5.0)
As a coach and facilitator, Logan's belief in human potential is apparent and at the forefront of how she engages with people. Her inquisitiveness comes from a place of deep curiosity, not judgement, which serves as the foundation of her work. This curiosity is what drew me to Logan and what helped me trust her so that when she challenged my own thinking as a way to help break barriers I was open to receiving her feedback and shifting my perspective. Logan's strengths are building genuine human-to-human connection, sharing in the human experience of vulnerability alongside those she works with, and offering ways to challenge limiting beliefs through a trusted relationship."

Jenny
Logans insight, wisdom, and intuition make for powerful coaching. She offers so many skills and tools and deep listening for real transformation.

E
I cannot recommend Logan enough! Six stars! I hope to work with her for many years to come. After 5+ years of feeling stuck in my career, Logan helped me identify self-defeating behaviors and blockades as well as professional strengths and assets. After a few sessions with her, I felt a new sense of clarity, direction, and confidence, followed by a palpable shift in drive and momentum. She consistently supported but also gave me the tools I needed to build on my own. A few weeks later, I received an amazing job offer. I am thrilled with this new direction in my career and I am certain I could not have achieved these results (in such a short period of time) without Logans strategic and insightful coaching. She was intuitive and empathetic at the right moments but also emboldening and challenging as needed. She knew when and how to push me when I didnt even know I was stuck. Amazing. Six stars!!

Aileen B
Working with Logan was a blessing. She helped me shift my mindset when I was in a low place. This past year had been difficult because my mom and uncle both passed away from cancer. Logan was able to guide me to see a future with new goals. She encouraged me to take daily action to believe that I could do it. -Pamela, Occupational Therapist Assistant.

Pamela
Logan is an experienced life and leadership coach. She knows a lot about NLP which I found very helpful in our coaching sessions. She's a great listener, a skill that is very hard to find. Her coaching has helped me in key decision moments what was most aligned with my core values.

Jessica McGlyn