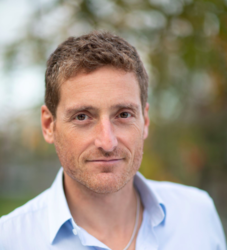 Lorenzo Garofano

Zurich, Canton of Zurich
Executive Coach, Life Coach, Entrepreneurship Coach
MS, MBA, ICF member, CTI ACTP, MBA INSEAD
Do you feel "stuck" in life? There's a reason! The universe has conjured for you the precious gift of doubt, the seed of new learning: it's time for reflection, discovery and change. Are you ready?
About Me
I was born in Italy and grew up in Napoli, a city vibrant with history, culture, love, chaos, struggle and anything in between.
I studied engineering, attracted by the intellectual challenge, and fell in love with the elegant perfection expressed by the laws of mathematics and physics. At the same time, I was attracted by another world, made of people, cultures and places, with its beautiful imperfections, which held so much to be discovered.
So after a first job at a tech startup, I set out to explore and pursued career opportunities in automotive, strategy consulting and, after an MBA at INSEAD, in international education. As a contemporary nomad I lived in many places in Europe and Asia, and finally put roots in Zurich.
Not long after, I felt the need for deeper meaning and started another journey, which took me to discover yoga, meditation, coaching and spiritual practices.
Now, I want to share what I learnt to support others' journeys to find their why, grow and live their life in full.
Reviews
thanks for the session we had, Lorenzo, thanks for the step by step guide via a very casual conversation to make me look at things from a different angle.i really enjoyed how you guided me through the journey while listening to my needs. thanks to you, i was able to find my new goal while able to land to a new role in a new industry. looking forward to our next catch up call.

KC