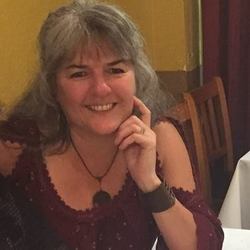 Lori Pino

Antioch, California
Life Coach, Spirituality Coach, Relationship Coach
MA Psychology, Certified Life Coach, Certified Energy Healer
I coach those in transition—service members, divorced, retired—to find clarity on their next steps by introducing them to who they want to become and holding them accountable to a bigger vision.
About Me
I am a Holistic Life Coach, author of "Haight Words: Voices from the Street," and a healing artist. While these areas may seem completely divergent, they're actually about the same thing...holding space for people to be seen, heard and validated. I've found this empowers individuals to move through their challenges and live with greater purpose and satisfaction.
Drawing upon my own experiences from the military, personal hardships, spiritual development, and healing work, I offer those ready to invest in themselves ways to manifest what's most important in their lives. Through holistic life coaching, I support clients on a journey to rediscover their own strengths and abilities, which can facilitate excelling in the workplace, becoming happy and fulfilled at home, exploring personal potential, managing health conditions, and achieving life ambitions.
It is a co-creative process taking into consideration all aspects of the client's being, which often entails goal planning, time management strategies, mindfulness practices, spiritual mentoring, or the ancient healing art of Reiki ("RAY-key"), a stress-reduction technique allowing for deep relaxation and a sense of well-being. I focus on the whole person enabling them to move away from limitations and into possibilities.
I worked in the field of education for more than 30 years, most notably as a federal civil rights investigator and as a college counselor. I am also knowledgeable and experienced in working with persons with disabilities. I hold a Master's in Counseling Psychology and a Bachelor of Arts in Behavioral Science. I earned my coaching certification through Coach Training Alliance (CTA), I am a member of the International Coaching Federation (ICF), a certified Reiki Master and an accomplished meditation and mindfulness practitioner. My greatest joy is co-creating with my clients the life they want to live.
Reviews
3 reviews (5.0)
Lori is caring, insightful and a great listener. I love our sessions and I always leave feeling heard and empowered. I highly recommend Lori for coaching! Shes the best!

Dr. Bethony Genovea, DC
Lori helped me get through a very difficult period in my chiropractic clinical experience. A lot of emotions from my past were surfacing as I worked to move toward my dreams. Lori helped me to keep my focus positive and let go of the attachments that were holding me back. She is very empathetic and intuitive, I highly recommend her as a coach.

Jeremy Wroten, DC
My experience has been wonderful. I am so grateful for Lori's coaching abilities. My every day practices and applying these skills to my practice have been incredible!

Rebecca Larris