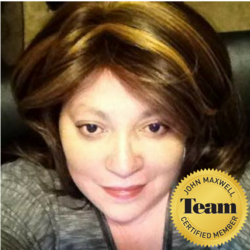 Lori Pritchard

California
Life Coach, Career Coach, Entrepreneurship Coach
Bachelor's Degree of Social Work, Master's degree of Human Services/Coaching, John Maxwell Certified Coach
I coach individuals looking to make career, business, or life transitions, to get unstuck, develop confidence/self-esteem or getting organized, setting priorities, time management, and life balance.
About Me
All clients are given a DISC assessment to determine their personality type alone with assessments tailored to their personality type. My programs focus on the following:
Goal Setting: Designed to gain clarity on desired outcomes
Problem Resolution: This program focuses on exploring solutions and creating positive options
Values and Beliefs: Discover what motivates your behaviors
Confidence Strategies: Create confidence and develop performance
Personal Impact and Influence: Increase your presence and impact
Enhancing Leadership Style: Developing your strategy and increasing team performance
Planning for the Future: Defining where and what you want to be
Developing Women: Identifying superpowers through strengths-based portraits
Career Development: Identify and build careers
It is said, habits take 21 days to change. Whether this is true for you, only time will tell. But one thing is true, no matter how long it takes, change is possible for everyone if you are willing to do what it takes. Are you ready to change?
Reviews
Lori doesn't have any reviews yet.