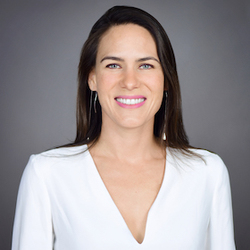 Louise Heite

London, England
Leadership Coach, Entrepreneurship Coach, Health and Fitness Coach
BA, Certified Life Coaching Practitioner, Certified Holistic Health Coach, Landmark Curriculum for Living
I work with ambitious women (most of whom are also mothers), who have achieved a lot in their lives and are wondering about what's next. You can expect to achieve extraordinary, life-long success.
About Me
I'm a Life & Mindset Coach with a Master Certification in Life Coaching, a Certification in Holistic Health Coaching, Mindfulness and Personal Training. I have a particular interest in helping people to feel more fulfilled, balanced and focused in their daily lives.
Life is busy these days – I get it! We're up against endless distractions, and our responsibilities are growing daily. We're taking care of others, working to get ahead in our careers, not to mention trying to get dinner on the table… It's all too easy to forget about ourselves. To let life "get in the way" of the things that actually light us up.
This is where I come in - to put a stop to feeling overwhelmed, unfocused and unfulfilled and to help guide you to start living life with intention and purpose. Find fuel in your passions. Create freely, wildly – in a way that is uniquely you.
But change is hard, I get it. Having worked in the corporate sector and lived abroad for over 15 years I have first-hand experience and understanding of the demands of work and motherhood. I have also experienced the stress your work, family and personal commitments can have on your closest relationship. There's little to no time, you're under a lot of pressure and you have your responsibilities at home. You don't even know where to start and see the wood from the trees. As your coach, I'll help you gain clarity on what you really want and together we'll create a plan on how best to get there. I'll be your confidant, your support team, I'll help you stay on track and keep you accountable. When obstacles come up I'll be on the frontline to help you navigate through every single one.
My approach is warm and friendly but challenging and always with your best interest at heart.
Reviews
Louise is one of a kind life coach. The way she inspired me to reason about my life, then choose differently is amazing. The best coach I could have chosen, no doubts about that!

Sara