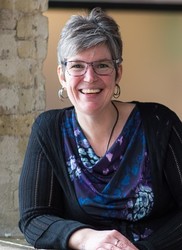 Louise Neil

Winnipeg, Manitoba
Career Coach, Leadership Coach, Life Coach
ICF ACC, Courageous Living Coach Certification -Life+Career+Executive, NLP Practitioner
Are you feeling stuck in your career? Dreading Monday's before your feet hit the floor? Want to be engaged and energized from your work? Then it's time to make a change.
About Me
International Coaching Federation certified career engagement, leadership and life coach running a small business in Winnipeg, Manitoba, Canada called Pivoting Point Career Solutions, solely dedicated to helping folks find purpose and joy in the work they do.
With over 20 years working in product and project management, Louise knows the struggle and has crafted the art of the career pivot. Through applying her real-life experience and coach training, clients who work with her come away with an understanding of the habits and stories which undermine their confidence and hold them back from being their best selves.
If you find yourself wanting to
· Build your confidence and the ability to fully express your thoughts and ideas.
· Develop resilience when adapting to changing priorities and getting the most out of you or your team
· Master effective communication and giving/receiving constructive feedback
· Increase your emotional regulation and certainty.
· Manage your time and energy to focus on the impactful things that move your career forward

She is a master at engaging the leader in a supportive framework explicitly designed for the individual.
Client Success Story
Chad is a nurse. He has a pattern of staying well past his mastery of a position and stagnating his growth rather than being purposeful in his approach to career advancement. So why wasn't he plugged in and engaged? With his coach, Chad discovered how values guided him and uncovered what he found energizing and was then able to communicate those desires to leadership. Identifying what he was missing allowed him to discover his next steps in his career path.
Reviews
2 reviews (2 verified) (5.0)
Before working with Louise, I was feeling stuck in my career options and job search and was struggling to find my footing. I knew I needed to get back out there after some down time but I did know how to even get started. I gained confidence and clarity while working with Louise as my coach. I have increased my network and opportunities and after just a few short months, seeing an increase in the quantity and quality of opportunities coming my way. I am looking forward to continuing with Louise as every time we meet, we uncover yet another place to grow. I highly recommend Louise! She made a huge impact in my career.

Doug M
Louise was very honest and good coach. Her advice on not to hire a coach at this moment is really helpful. Thanks to Louise.

KAMRAN JAWAID