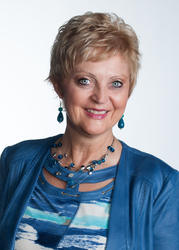 Luann Horobin BAHS MCC

Calgary, Alberta
Career Coach, Life Coach
BA, Birkman Certification (Career), Leadership Circle Certified, and Conversational Intelligence Certified
Is it time for a change? I help aspiring professionals, new grads, and entrepreneurs to overcome stress & stuck & make faster progress in your career, business, and relationship goals. Let's talk
About Me
Are you overwhelmed, stuck, burnt out, or 'done' with old habits? You are usually on top of things, but in spite of all your efforts, stress is piling up, uncertainty is high, and it's time for a real change? Doubt shakes confidence and leads to inaction. When it's time for a change, the 'what next' is where we work together step by step so that you get there.
Do you want to be on top of your game instead of stressed out? Confident in you and in your future?
If you want to reach your goals quicker and easier, get clarity, purpose and spark to elevate your career, leadership or relationships that's the problem that I solve.
How will we work together? In our sessions we will design your new desires, and new 'you', how you want to feel, lifestyle, goals, relationships, the whole picture, using customized strategies and mindset tools to get there. Yes, you will learn how to replace old ways of triggers, stuck, or toxic emotions, with new confidence, clarity, beliefs, and communication to accelerate your goals, and align with what matters. You will have the resilience to face fear or uncertainty, communicate in empowering ways when challenged, and keep your zest for life intact.
My 20+ years of coaching and mindset expertise allows me to quickly guide your transition with coaching and mindset solutions that work for you and your life. I will be there every step of the way.
I offer customized programs, master coaching, support between sessions, confidentiality, visualizations, accountability, stretch goals, workshops, and mindset training and tools that are tried and true, empowering, and exciting.
Mindset changes are evidence there is another way. Some of the many mindset changes include career, finances, divorce, single parenting, relationships, leadership, purpose, caregiving, lifestyle habits, fears, triggers and more.
Certifications: Birkman, Leadership Circle, Conversational Intelligence. Career Development, MCC, and more in career, coaching, mindse
Reviews
Luann doesn't have any reviews yet.