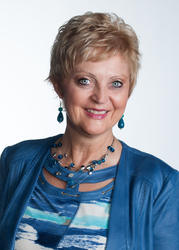 Luann Horobin

Calgary, Alberta
Leadership Coach, Career Coach, Life Coach
Birkman Certification (Career), Leadership Circle Certified, and Conversational Intelligence Certified
Are you stressed out trying to make a change in your life? My coaching helps clients elevate their mindset, career, leadership, relationships and get on track with a healthy balance and zest for life.
About Me
Is your stress piling up faster than you can deal with it? Do you feel more stuck than on track? If you want to progress to be on purpose to elevate your career, leadership or relationships, that's the problem that I solve.
I help clients change their mindset to turn challenges to success.
My insatiable appetite to work with human potential through the process of change and the art of communication, noting both of their critical roles in turning challenges into success, began as a small child. I was always asked 'what should I say to … about...? I delight in creating awareness and guiding the processes that change mindsets to overcome barriers from within, in order to be and live your authentic 'awesome' you.

This expertise has helped myself and thousands of clients to reach new success in major life changes including career transition, financial stress, divorce, single parenting, mid-life education, caregiving, and grieving. Witnessing these results within myself and in others confirms the unlimited possibility of transforming obstacles from within, with the inner wisdom to achieve new success and reach the other side with a zest for life intact.

I specialize in both individual and group coaching on personal and professional leadership development, and transformation for career and life progression, to live the zest of life as your authentic self from within.
My more than 20 years of expertise includes the most current strategies and tools required gain recognition for your unique attributes through career and leadership strategies coaching that integrates new behaviors and patterns.
I am certified to provide personal and professional development through the Birkman Method, The Leadership Circle, and Conversational Intelligence. Career Development and many other designations in mindset transformation. I have a Bachelor of Administration in Health Services along with coaching designations including CPCC, with additional certification in process.
Reviews
Luann doesn't have any reviews yet.