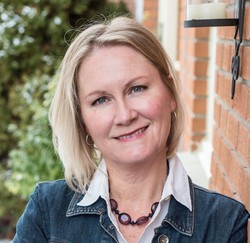 Luanne Wootton

Toronto, Ontario
Career Coach, Performance Coach
Hon. BA Communication Studies, MBTI Certified, Coaches Training Institute
I work with managers who have a strong desire to achieve more but they feel limited by the overwhelming demands and competing needs of those who they report to and those that they manage.
About Me
I am a results driven, growth focused Career and Performance Coach with over 20 years' experience as a senior HR professional in multiple business structures, work cultures and industries. I worked at a tech start up during the dot com boom where we scaled up then restructured after the bubble burst. After effectively refocusing and navigating the next few years, we were acquired by IBM where I spent 8 years coaching managers and executives to successfully execute on the "people" part of their business. Every day I worked with managers to uncover obstacles, reframe their perspective, set goals and build skills to achieve their desired performance results. Now, as a Career and Performance Coach, I continue this work with managers at all levels, functions and industries. I am passionate about working with managers as they are the backbone of successful teams which drive the business outcomes companies need to succeed and grow. This is where I can help make a difference and get you the career and performance results you want.
• Do you know your strengths as a manager? Do you have a strategy to capitalize on them?
• Are you preparing for a promotion? Or do you want to amp up your impact and drive results as a manager in your current job?
• Are you adept at "managing up" and balancing the needs of those above and below you in your reporting structure?
• Do you know what motivates your team members to get the efficiencies and performance results you expect?
• Do you struggle with challenging employee conversations?
• Can you lead your team through change and inspire creativity?
• Are you having trouble balancing personal needs while meeting the expectations of work?
• Do you have a plan for your career and personal development?
If these questions resonate with you, let's work together to reflect on your current situation and relationships, identify and clarify goals and then put actionable, accountable plans in place to achieve your potential.
Reviews
Luanne doesn't have any reviews yet.