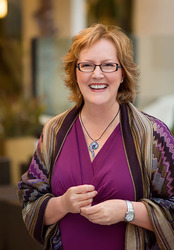 Lynden Kidd

Tucson, Arizona
Executive Coach, Career Coach, Leadership Coach
BA, JD
Do you feel hopelessly trapped in the wrong job or in a career gone awry? I help rekindle your sense of contribution, improve your performance – and get you out of your own way to make a difference.
About Me
As a career strategist, I work with people who are pulling their hair out, trapped in jobs they hate; knowing that their feelings about work are toxic and spill over into other areas of their lives.
I guide frustrated and unhappy people back from the brink of frustration and despair, to boldly re-consider their work and career and learn how to take back that feeling of being inspired; knowing they make a difference with their work and are paid well for their contribution.
Our coaching process starts with having you take an online Personal Clarity Assessment (which is free). Then we set up a 20-minute phone conversation where we get to know each other, discuss your intentions in collaborating with a coach, and I explain this program and how our time-tested process works.
Clients say our effort together gives them:
--Clarity - the ability to see themselves, their work, other people and situations accurately and to think more clearly under pressure
--Support – in making tough decisions, facing habits that get in the way of success and developing strategies to shift patterns to produce better outcomes
--Confidence - knowing their work is respected, appreciated and that good comes out of learning from mistakes
--Vision - going into something better; confident about the road ahead and focused again on a bright future
--Communication skills - a healthy perspective about teamwork, connecting and collaborating with co-workers
--Grit - ability to turn around limitations with self-confidence, strength, fearlessness and a clear picture of who they are
--Leadership - a new understanding of colleagues, clients and the boss and why people do what they do
--Appreciation - a fresh outlook on work, life and a renewed respect for their talents.
I'm committed to helping my clients drop the drama and create career win-wins, with a definite direction to head; a career development plan to build upon and lifelong tools which keep them on course.
Reviews
9 reviews (5.0)
Lynden is a game changing professional!

N. Sorenson, Tucson, AZ
I have had the privilege of seeking counsel and coaching from Lynden over the past two years. She always provides me with a perspective that is insightful and she makes me think about things I initially overlooked. In all cases I leave our conversation with a clearer vision of what my next step needs to be or how I should handle my roadblock to success or happiness. The coaching I have received from Lynden can directly be linked to my increased successes over the last two years. My life has been enriched by her guidance and mentorship.

Zee W, President of AccelerateHER International, Williamsburg,VA
If there were more people like you in the world…there'd be more smiles like mine. THANKS so much for the gift of your workshop. I found it inspiring and will use the info you passed to me in my life from now on.

Mary D. – Marana, AZ
I had the privilege of attending Lynden Kidd's seminar, Success by Design. It was the perfect synergistic combination of practicality and affirmative principles. I had made myself fairly miserable in my quest to find the job that was the right fit for me and I was noticing that my creativity and enthusiasm were waning. Lynden's seminar inspired me to take a risk and obtain training that places me in key position to advance my career. Thank you Lynden!!

Sherry S. – Tucson AZ
Lynden possesses those rare and fine qualities to propel one into action. Through her coaching, she has supported and inspired me to reach for my best. Her knowledge of how to implement suggestions has been particularly beneficial to me as I have developed my skills as a coach, trainer, and speaker. I recommend her as an inspirational speaker, trainer and solid coach. Check her out today!

Joyce Buford CEO, SecondWind Coach, Trainer, and Speaker Tyler, Texas
I have worked and trained alongside Lynden Kidd for more than a year now in many settings. Lynden is 100% present, understands needs quickly and is able to assess in what direction the conversation, task or coaching should take. I find her insights right on for not only my situations, but also for the situations of all those being coached. She has a very intuitive and sensitive side to which she pays much attention and follows through on when appropriate. She has helped me identify problem areas when I was having difficulty putting my limitations to words. I would recommend working with her highly.

Denise C – Kennewick, WA
Thank you so much Lynden for sharing so much leading edge wisdom! I really appreciate your willingness to share your experience and from your teachers. You are so great at condensing and communicating a lot of material. In joy and gratitude.

Kathaleen S – Tucson, AZ
Lynden, I just closed my first deal! Thanks for your coaching and support! Thanks.

Alex B, CO
I've been working with Lynden for about six months. We've had some awesome results together and she has really helped me fly through the challenges of a divorce, job search, getting my family on board with a move and landing work that pays me better and allows me to use my best skills. With Lynden's support, I'm leaving my current job, elegantly, knowing my work was respected and appreciated and going into something better…a far cry from how I felt when we first started working together.

Kathy M - WA
The Smart Way To Find A Coach

1 Describe Your Goals

2 Get Matched

3 Free Consultations
Find My Ideal Coach Now