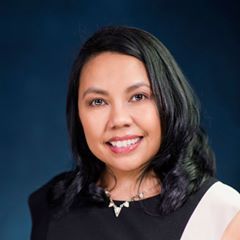 Vince Abramo Honolulu, Hawaii
Business Coach, Leadership Coach, Career Coach
MA, Certified John Maxwell Team, Conflict Resolution Matsunaga Institute for Peace
Managers, directors, or entrepreneurs in for-profit and nonprofits. I enjoy working with people who want to create change for the better in their lives.
About Me
I am a John Maxwell Coach and have my certificate in conflict resolution from Spark Matsunaga Institute for Peace. I have a nonprofit and volunteer management certificate with 15 years of experience in nonprofits and 10 years in business. I have a Masters is in Public Administration. I am an inquiry based coach and will challenge you to script the flip and expand the box for your company and yourself.
Reviews
Vince has 7 reviews.
Vince was such a incredible coach. Gave me a lot of tips and exercises to do to build my confidence. We had only one meeting, but she helped me a lot. I'm looking forward to working with her again

University Student
I've attended several Training Sessions with BambooShoot Company and I always learn new and valuable things!

Sidney, Sales Director, Honolulu, Hawaii
Vince with Bambooshoot truly does amazing things for the people and businesses of our community in Hawaii. It's comforting and relieving to see that Vince has a huge passion to help people get past their problems, improve their lives and move on into a brighter and more peaceful future which is exactly what our world needs. Hopefully we can all learn from Vince for the greater good of humanity and our planet.

Hunter, DJ, Honolulu, Hawaii
Vince is an awesome mentor and coach who makes you think outside the box and gets you moving on your dreams. She's hard-working and very friendly. After one meeting, I was motivated to set up my goals and crush them!

Gabriella, Unversity student, Honolu, Hawaii
Vince is an enthusiastic, driven, hard-working, inspirational leader, mentor, consultant and speaker. She commands a room with her presence, confidence and contagiously positive demeanor. Working with her has been a joy and a breeze. Her decisiveness and ability to communicate well is refreshing. Vince is incredibly talented in all that she does but I find her ability to make connections a true gift. In a time when we need it most, Vince is building bridges between people and making important connections within the community. I highly recommend Bambooshoot Company to anyone looking for an expert to help them build or sharpen their leadership skills.

Shar, Graphic Artist, Honolulu, Hawaii
Vince is genuine, empathetic, and strong. With her coaching, I keep moving forward and I feel reassured that I am not alone in my pursuits. She helps me to focus and set goals regularly as I learn to believe in myself as a leader and as a capable and impactful agent of change.

Cheri, Executive Director, Honolu, Hawaii
Vince's classes were just what I needed. If you're looking to get your life or business on track in a short time this is for you

Justin, University student, Honolulu, Hawaii