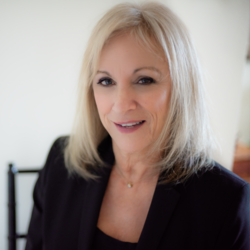 Madelaine Claire Weiss

Washington, District of Columbia
Executive Coach, Career Coach, Life Coach
LICSW, MBA, BCC (Board Certified Coach)
I help high capacity men & women seeking personal & professional fulfillment - people who may touch the lives of many along their way, making their success especially rewarding.
About Me
Madelaine is an LICSW, MBA, BCC (Board Certified Coach) trained in psychotherapy and coaching via the Harvard system and Erickson International Coaching, respectively; and in organizational behavior at Boston University, Graduate School of Management. She is a former group mental health practice Administrative Director/Psychotherapist, Chief Organizational Development Officer, and former Associate Director of the Anatomical Gift Program at Harvard Medical School.
At Harvard, Madelaine spoke before the Joint Committee on the Status of Women, and designed and delivered programs for the Center for Learning and Performance. In addition to her work In Executive, Career, and Life Coaching, Madelaine teaches mindfulness to individuals and groups based on her extensive and ongoing study of evolutionary psychology, philosophy, and the brain and behavior.
Madelaine is located in Washington, DC, where she speaks in a variety of settings and enjoys her family and private practice clients. She is a chapter co-author in the "Handbook of Stressful Transition Across the Lifespan" and author of "Getting to G.R.E.A.T. 5-Step Strategy for Work and LIfe...Based on Science and Stories." If you asked her, she would tell you she likes to think she is in the business of helping people to make their dreams come true.
Madelaine has been featured on NBC, Fox TV, W4WRadio, Talk4TV, Bold TV, Speakers Without Borders, many podcasts including The Partner Podcast, and Major, Lindsey, & Africa's Erasing the Stigma. She has written for Thrive Global, Authority Magazine's Editors List, UPJourney, Marriage dot Com, My Perfect Financial Advisor, and her trainings have been widely well received by numerous law firms, the Harvard Law School alumni Association-MA, the National Association of Realtors, DC Academy of General Dentistry, AARP, the American Bar Association, and the Bureau of National Affairs.
Reviews
Madelaine Claire doesn't have any reviews yet.