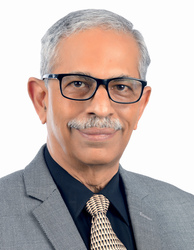 MAHESH R IYER

Bangalore, Karnataka
Career Coach, Performance Coach, Entrepreneurship Coach
PCC, FCA, Gallup(R) Certified Strengths and Business Coach
I help people in college, new job, startups or mid-life crises to grow 10x by using their own innate strengths in relationship building, influencing, strategic thinking and executing with excellence
About Me
1. Do you have derailing habits or lack confidence or procrastinate a lot
2. Are you plateauing in your career or getting ready for the next level of responsibilities or planning to change or pivot careers?
3. Are you an entrepreneur starting or scaling up, who needs to understand the nuances of business, finance and team building better?
4. Do you need a better work-life integration?
I blend my vast industry experience with Gallup(R) Strengths based approach to coaching, which brings out your most authentic self to find answers to the above questions and navigate your future with confidence and be a happy person.
I graduated from India's leading Shri Ram College of Commerce, Delhi University and obtained a Rank of Top 50 Chartered Accountants in India. Worked 36 years in CXO positions in various capacities both with Indian and Fortune 500 companies like Accenture, Siemens, Diageo etc. in various industry verticals such as FMCG, ITES, Steel, Electronics, Chemicals etc. across corporate functions of Finance & Accounting, Operations, Commercial, Learning , People Strategies and Entrepreneurial ventures.
Additionally as a Leadership Development Coach for Global Good Fund, Washington, USA and Cheri Blair Foundation for Women Entrepreneurs, London UK , I have helped many Social Entrepreneurs in their journey.
Most people who I have trained and coached are millennials, managers and leaders in both for profit and not for profit.
Reviews
MAHESH R doesn't have any reviews yet.