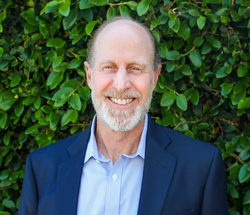 Malcolm Avner

San Diego, California
Business Coach, Executive Coach, Leadership Coach
BA, MBA, TQM Leadership, Solution Selling, San Diego Professional Coaches Alliance, Conscious Capitalism Chapter Chairman
I believe in business as a means to elevate humanity. By inspiring and empowering leaders to improve their life, organization and company performance; we uplift the work and lives of all stakeholders.
Details

San Diego, California 92037
Gender: Male
About Me
My passion is to help leaders fulfill their potential while raising those around them. My clients are proven business builders who are accustomed to achieving their goals. They take pride in personal integrity and are committed to positively impacting in the world. They come to me when they are experiencing burnout, cultural or management team disharmony, or lack of direction. They may feel isolated, unsupported, out of control, exhausted or self-doubting.
I am similar to an Executive Coach in that I work with leaders to develop higher levels of productivity, order and gratification in work and life. However, my approach differs from traditional coaching, in that I recognize sustainable transformation must address all aspects of life: work; health; relationships; personal development; play; and a higher purpose. My high-engagement and intuitive style are at the core of my results-oriented process, called the Whole-life Business Approach™. Leaders and their organizations benefit from working with me by gaining life-long tools, heightened emotional intelligence, and change that can spark and maintain forward momentum. Clients say my coaching produces clarity of direction, renewal of passion, improved ability to communicate and motivate, and a pervasive sense of calm and wellbeing.
I have been successfully coaching business leaders for over 18 years, addressing pressing issues in process, culture and strategy. As a serial entrepreneur, I have created and built multiple businesses. My experience as a business executive and advisor includes businesses in staffing, management advisory services, software, food service, real estate, life sciences and scores of other industries. As a former professional athlete and sports coach, I understand the mental and physical challenges required to perform in competitive, intense and stressful situations. I serve as an adjunct professor in leadership development at the San Diego University of Integrative Studies, MBA program.
Reviews
12 reviews (5.0)
He offers a great blend of professional coaching and personal counseling. I recommend him unconditionally.

John, Sr. VP & Principal, San Diego CA
He was calm, supportive, easy to talk to and trust. He gave me the tools to dig myself out of a dark place. He helped me stay on track with my business when some days I struggled to go to work. He coached me on how to manage relationships that were confusing to me. I believe it would have taken me years to work through what I worked through in eight months with Malcolm. I highly recommend Malcolm Avner for anyone who has big goals and wants to move more efficiently to achieve them or for anyone dealing with difficult times in their life that seem overwhelming.

Mark, AIF / ChFC, San Diego CA
Unlike many other business coaches I have known, Malcolm doesn't just treat the symptoms of the business issues you may be facing, he gets to the root of the problem. His intuitive sense combined with deep business knowledge allows him to see what the problems really are - resulting in long term impact, not just short term results. I highly recommend Malcolm to help you break through business barriers you and your business may be experiencing.

Heidi, Marketing Strategist & Entrepreneur, San Diego CA
Working with you has been one of the hardest but most beneficial things that I have ever done, and I am better for it. I never hesitate to share my growth story and newfound principles for work and life. I have come a long way and the people that I care most about are the beneficiaries.

Larry, Regional Manager, San Diego CA
Malcolm is much more than a "coach". He is more like a coach, therapist, intuitive and business advisor. Malcolm helped me see my personal blocks in a new way and how it was affecting me professionally. I would have never put the two together had it not been for Malcolm. He helped me identify a higher purpose in life, which provided the foundation I was missing. I started working with Malcolm and thought we would put together a business plan and that would be it. Instead it turned into a personal journey and a deeper understanding of me that has been a tremendous help both personally and professionally. Not to sound trite, but the experience has certainly changed the course of my life and I am forever grateful.

Julie, Real Estate Broker, Seattle WA
I learned to manage my time more efficiently, identify communication barriers and gained an awareness of the repercussions of my decisions. Malcolm was incredibly skilled at asking tough questions that helped me see things from a different perspective. I am a much better communicator and better foresee the repercussions of my words and actions. The tools I learned will be helpful for the rest of my life and career.

Tony, VP Information Technology, Hartford CN
Working with Malcolm has been completely life transforming. I started working with him for business coaching, but have received so much more. He has given me the wisdom and the tools to bulldoze through personal obstacles with grace, love, and understanding. His guidance has led me to create a life filled with joy, confidence, courage, acceptance, and peace instead of doubt, fear, and anger. Practicing Malcolm's methods and advice has not only boomed my business, but has catapulted my life to a whole new level!

Jonni, Entrepreneur, San Diego CA
Malcolm took my company from a haphazard, seat-of-the-pants style of management and helped us develop a mission statement and strategic goals that put us on a more organized and deliberate path to success. He is a brilliant and methodical strategic planner, and has the ability to evaluate and solve corporate and personnel problems in a quick, decisive and efficient manner. I cannot recommend him highly enough.

Steve, CEO, Bay Area of Northern CA
If you have decided to move yourself forward and take what is great about you and make it even better, you absolutely want Malcolm to be your guide and coach!

Del, CEO & Vistage Chair, San Diego CA
Malcolm helped me successfully grow and sell my former business; start a new business; and become a better father, husband and friend. It has not been easy for me. He challenges me often. I ask many questions and rarely have I received the answer that I thought I wanted. He often directs me away from the symptom and helps me discover the underlying problem. I often go to him with business questions and get straight forward business advice from a seasoned business advisor, but sometimes it instead leads to a discussion about my personal behaviors and life choices. The bottom line is that my business life and my personal life are better. I don't always understand how it happens, but it consistently does, so long as I keep an open mind and I answer questions truthfully.

Ken, Serial Entrepreneur, San Diego CA
Malcolm came highly recommended to me from our attorney to assist in the transition of a family owned business. During the course of our work. I was greatly impressed with Malcolm's acute analysis and expertise in business management. His insights and suggestions were invaluable in the ongoing negotiations with our new CEO, as well as with the establishment of our new board of directors and reconfiguration of our management team. His coaching enabled me to put an effective plan into place which will serve the company well into the future. As my confidence in Malcolm, grew I decided to ask him to assist me in my own personal issues and we transitioned to personal coaching. He is truly a gifted coach and healer. Our sessions enabled me to break through and overcome fears that had limited my growth in all areas, especially personal relationships. Through his thoughtful guidance I was able to face painful experiences and move through them to a place of understanding and healing. I will always be grateful to Malcolm for using his gifts to assist me as I move towards a happier and fuller life.

Ailene, CFO, San Diego CA
As my company has grown, I have experienced some business challenges, which had me wearing too many hats, depriving me of enjoyment of work and taking me away from the role I know I needed to play. Despite employing various strategies to take my company to the next level, I had hit a ceiling for my growth and the growth of the company. Some impacts from this struggle were burn out, employee challenges, and a reduction in my personal and family time. I knew an experienced life and business coach might be able to provide some fresh ideas, connect me with other valuable resources, offer a sounding board, present some new tools and systems I could implement, and help me be accountable to make difficult, crucial changes. I also wanted to discuss and set goals for future actions. Now, I realize I was looking for a unique person – someone who knew the business world well and was skilled and experienced in personal growth and development. Most coaches know one world, but I was lucky – I was referred to Malcolm. His past experience as a former senior manager of private companies and business owner enhanced his formal business education. Malcolm has also been seeking a better way to live, to be of service, and to participate in empowering relationships. This has led to his own growth and development study for over 20 years. His experiences and expertise have been invaluable. My work with Malcolm has taken some unexpected turns, to my benefit and for the benefit of my company. Specifically, he has helped me focus on the things I can change, without feeling bad or being distracted by things I can't change. He has helped me recognize previously invisible ways that I impede myself and frustrate myself and others. He has introduced me to value systems and communication techniques that have improved my leadership style, thus helping shift the stubborn culture of my company. He has been a valuable sounding board regarding key personnel management and organization strategy. In addition, he has guided my wife and me to agree on boundaries that help us keep work conversations from dominating our personal time and enable us to better enjoy our time together. Malcolm and I have now worked together for over a year. After so many years of feeling like I alone was responsible for taking care of those around me, I am thrilled to have a knowledgeable, objective confidant and "partner" with whom I can freely speak my mind and receive unconditional support, creative ideas, and honest feedback.

Ken, CEO, Newport Beach CA
The Smart Way To Find A Coach
Only Noomii has thousands of life coaches and business coaches in hundreds of cities

1 Describe Your Goals
Tell us what you want to achieve through coaching

2 Get Matched
We send you 1 to 3 compatible coaches

3 Free Consultations
Consult with your matches and find the best fit for you
4 Hire Your Coach
Start coaching and making progress on your goals!
Find My Ideal Coach Now