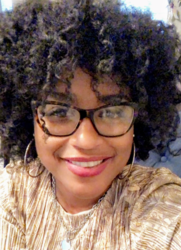 Mallika Stubbs

Fort Mill, South Carolina
Career Coach, Leadership Coach, Life Coach
Ed.S, CTA Certified Coach
Are you struggling at home, school or work? Looking to start a new career? Hire a success coach! I help clients from marginalized communities achieve their goals, while feeling heard and supported.
About Me
I believe one of the many challenges my clients face happens in the workplace because they feel unheard, overlooked, and underrepresented. As a Transformation Coach and turnaround specialist I can help you find purpose, balance and new meaning at home or in the workplace. We can work on goals to help you find balance, increase confidence and productivity.
I can provide career mentoring, be your cheerleader or even a listening ear when you want to feel heard. I am a forward-thinking problem solver, who maintains a great attitude, even in the face of significant adversity. I am always looking to uplift people so they are better and stronger than how I found them. I have deep professional knowledge and draw on my personal strengths to ensure that the coaching work is meaningful and in the best interest of the client.
Committed to helping others live their best lives through coaching, consulting, and solution-based approaches. Mallika Stubbs has spent more than 20 years working with PreK-12 and adult learners in Ohio, Missouri, Kentucky, North and South Carolina. She has served in many capacities such as classroom teacher, facilitator, change agent, implementation coach, consultant, and education specialist. Mallika can share strategies with you to build capacity, increase your productivity and effectiveness using motivational techniques that are aligned to your core beliefs. Strategies include problem-solving techniques, while using a strengths-based approach to identify the most efficient means to generate consistent and sustainable results.
Mallika graduated with a master's degree (M.Ed.) in Educational Administration from Cleveland State University, and a Specialist (Ed. S.) degree in the area of Educational Leadership from South Carolina State University and is currently working on her doctorate. She recently moved from the historic city of Charleston where she lived for eight years and now resides in Fort Mill, SC.
Reviews
4 reviews (5.0)
My coaching experience with Ms. Stubb's was nothing less than outstanding. When we first met, she assessed my school through observations and conversation with all stakeholders. She was strategic and very structured in her delivery and support. She shared and created tons of resources. Her guided practices with myself and the staff were consistent and purposeful each time we met. Even with the uncomfortable and tough conversations the respect she gained from the staff was easy to give. Her tone and personality was always welcoming and supportive. I'm sure there were many times she was challenged by the work itself and the staff that may have been resistant, but it never showed. I would often brag to her supervisor that our school was obviously blessed with the best coach they have. She was open to ideas and suggestions and gave friendly challenges and goals for us to follow and meet. She was more than our coach but a true member of our school family. In summary, she is an awesome coach with the right resources and personality to be effective in her work. She helped make great improvements in my school.

Dr. Perry D. Mills Sr
I was feeling overwhelmed and defeated trying to create my brand on my own. A good friend suggested that I consult The C. A. T. A. L. Y. S. T. Group. They showed me that I was closer than I thought while holding me accountable. Their guidance assisted me with prioritizing and organizing my goals. I was able to launch my business. I want to thank Mallika and The C. A.T. A. L. Y. S. T. Group for helping me turn my dream into reality! K. Scott Creator/Owner of Kindred Scents Established 12/2020 kindred-scents.myshopify.com

K. Scott
Mallika successfully mentored me on how to balance while multi-tasking. I am a current grad student, working full time as a finance consultant and I own my own business to bring in additional revenue. Before working with her I frequently worked 7 days a week nonstop. After executing on her coaching I was able to automate many processes while still being in control, which gave me more time and freedom.

Bryce Tapscott
I had a very positive experience working with Ms.Stubbs, she was so passionate about her coaching. She help me improve my relationship with my co- workers, Students and advance in my career while reaching my goals. I learned new strategies to help me build confidence and stay obligated to myself and my goals. Ms.Stubbs will help you improve your career while helping you work on the things that you are passionate about. Im in a better and happier place than I have been in a long time.

Sabrina Parrilla