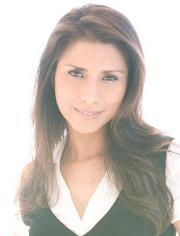 Life Coach, Team Coach, Leadership Coach
Published Author of "Don't Think of a Blue Ball" 12 years experience in Australia, NLP Practitione
Malti, Singaporean, 48, is a professional coach, self-awareness author and facilitator of transformation. Having been in the personal development industry for over 18 years
Details

Hourly Rate: $200 to $400 US Dollars
Gender: Female
About Me
Malti is an experienced and certified professional PCC coach with the ICF (International Coach Federation) trained in NLP and Ontological Coaching (Newfield), Barrett's Cultural Transformation Tools, Facilitating Through Values with Corporate Evolutions, Foundations in Neuroscience as well as Yoga (YAA – Yoga Alliance America) and Somatic work which help people change their thoughts and feelings by holding their bodies differently to change their mindsets and emotions. She is an independent leadership and self-awareness author, coach and facilitator and often collaborates with Aberkyn – co-founded and fully owned by McKinsey & Co - mainly client facing having served countless Organizations across multiple industries internationally in their transformational and learning journeys as well as internally as faculty in Firm learning for 3 years. She runs workshops for The Mind Gym and Barrett's Values Centre amongst other firms and continues to coach individuals and groups independently as well.
Her latest program was a complete Organizational Culture Transformation Journey with a top financial services company in Singapore having personally delivered over 60 workshops just in the last 18 months, supporting the CEO, CHRO and the organization to define their Values and Purpose, align on new behaviours and mindsets.
Her books "Don't Think of a Blue Ball", "The Mind Spa – Ignite Your Inner Life Coach" and "Thankfulness, Appreciation Gratitude received international accolades some even translated into Indonesian. Her iTunes App, EmBODYing Power helps users practice "mini-meditations and centering. She is a regular contributor and expert consultant for the Times of India and countless other international publications and been interviewed on how to really create the lives we desire LIVE on CNBC India, Australian TV and Singapore radio. She continues to develop herself and is currently in an intensive Facilitator Development Program with Gita Bellin and Associates.
Reviews
13 reviews (5.0)
The best thing she did was stay in touch with me daily and check to see how I was feeling each day. She would give me a number of questions for me to think carefully about before responding. She was very positive and encouraging. She could be tough at times, but in a good way. Overall, it was her attitude towards life that really lifted my spirits and helped me "find myself" again. Honestly, I feel more confident than I used.

Male 30+ Africa
Malti helped me shift my perspective from a negative one to a positive one. This she did in a smooth subtle manner. I did not even realize that it is happening. Her help in doing away with my negativity enabled me to address many aspects. She empowered me with basic tools/principles of reframing positively, finding a connection, and letting go of people or situations that did not serve me. She guided me to read books that would help me understand or clarify my doubts/guilt. Her SMS messages were wonderful and helped me implementing the change in behaviour, thinking.

Female 30+ Czechoslovakia
Malti gave me a key question at the beginning of the session, such as "what do you really really want in your life?". I kept thinking this question from Day one in coaching, she went through all aspects around the question, luckily, before the last session, and I figured out the answers myself. That's a great technique. I have lost about 5 kgs Got me started on thinking up ways to earn money. She helped me with my relationship with my husband and daughter too.

Female 30+ Italy
In 5 sessions, and a month and half. Coaching with Malti helped me: 1. Shift in perspective 2. Take action: Acceptance of the situation the way it is or move on 3. Reinstalled my Belief in my faith—God. That God does not punish ? 4. Removed my guilt from many aspects of my life 5. I accepted my job situation, evaluated what I wanted to really do and accepted the fact tat it won't happen overnight. I believe she helped me make a deeper transition. Transition more than change. For change is temporary

Female 30+ India
Within four sessions in one month, I have found out what I really want in my life, Another four sessions in one month, I have found I am so much motivated in my own business. By improving the techniques, we have achieved amazing sales results and I enjoy my business much more. In the sense, Malti, helped me tap my own potential to make the shift and then it was like a hot air balloon that rose higher and higher.

Female 30+ India
I am amazed with how much I have learnt and changed from the life coaching. Yes pleasantly surprised as was tapping into a side of me that I did not know existed. It has changed me a person, emotionally and spiritually. I am so happy with where I am, and I am also very determined to work towards my dream and goals.

Female 40+ Sydney, Australia
Spiritually: I took time out to follow up on yoga and meditation. She gave me a mantra that I had been initiated in years ago. She reinstilled my faith in the mantra. Emotionally: More stable and connected. Remain in the present moment more than past or future.

Female 30+ India
Being someone who is sceptical of "life-coaching" and motivational speakers, I was very surprised. I became a lot more cheerful and so full of life. I stopped having nightmares and feeling so down. I became a lot more active and positive. My confidence was at an all time high. I started to love everything about my life and most importantly I wake up happy and with a smile on my face. It has changed my thinking; I think by talking to her, I have realised how lucky and blessed I am and that what so you want /dream is so totally possible with the right attitude and effort..It needn't just be a dream.

Male 30+ Lagos, Nigeria
The change in my attitude was one of the benefits. I used to get really tense when dealing with certain situations, but I now I am much calmer and think things through before reacting. Even in heated arguments with friends, I always find myself being the one who diffuses the situation and letting the situation get out of hand. I am quite simply a lot happier and don't let things bother me too much.

Male 30+ Africa
Malti, is a wonderful coach and person. For me the connection with Malti was all driven by the universe. She supported me unconditionally. Did not worry about the duration of calls, emails, length, and how much I spoke about them. I am not able to pay her for all the additional support. I wish and know that Malti will have an endless stream of clients and they will all love her.

Female 30+ Panama
I was very lucky to meet Malti when I did and I can say that if there was ever something troubling me again, I know there is someone there to share it with and help me feel at ease. I am not a good writer, I only write down what I feel. I appreciate so much what I have got, and I am more positive working towards my goals. In general, I am a much happier person.

Female 40+ HK
Coaching with Malti has totally changed my life, my business and my health. Malti definitely put sense into my thoughts and suddenly it did not seem at all silly (what I wanted) rather it seemed achievable

Female 40+ Denver Colarado
She helped me gain confidence in my own ability and a good feeling about myself. Feel at peace with myself. Change in perspective Change in way I now how other people's action do not matter to me To some extent change in perspective on money Accepting my strengths and negating my weaknesses How to thank everyday for what is there and look for pennies and one is sure to find more of them

Female 30+ Sydney, Australia
The Smart Way To Find A Coach
Only Noomii has thousands of life coaches and business coaches in hundreds of cities

1 Describe Your Goals
Tell us what you want to achieve through coaching

2 Get Matched
We send you 1 to 3 compatible coaches

3 Free Consultations
Consult with your matches and find the best fit for you
4 Hire Your Coach
Start coaching and making progress on your goals!
Find My Ideal Coach Now