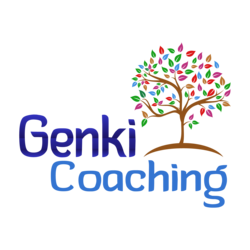 Mami Sugimura

North Bergen, New Jersey
Performance Coach, Career Coach, Life Coach
Accredited Strength Profile Practitioner
I coach busy professionals who stuck in added stress like life transition or caregiving by exploring self-awareness, clarity in the event, and expand their thinking from there to Happier state.
About Me
Hi, I'm Mami Sugimura, an Executive Happiness Coach at Genki Coaching.
When you wake up in the morning, do you feel Happy? Are you eager to go to work or start your day ahead?
If you are overwhelmed by unfamiliar external changes like career change, life transition or caregiving, and stuck in a dilemma of uncertainty about where you are and where you want to go, Let's talk!
I work in partnership to support my clients so that they can get unstuck and thrive on their path to Happiness.
First, I work in collaboration with the client to build a relationship of trust, through listening carefully to what is both said and not said in our time together.
Second, I work with the client to find transparency and understanding in and around the root of their added stress.
Third, we devise goals, strategies, and structures to overcome the stress. We do this by effective prioritization and time management. Then in holding the client accountable for the goals they have set and giving unbiased feedback, the client works towards a greater sense personal development in handling the stress.
I encountered many challenges through my working days in C-suite as a full time seasoned Sr. Executive Assistant for almost 10 years by juggling a role of long distance primary caregiver, and the CEO of Non Profit Organization. Every challenge taught me a good life lesson. People around me said, "How you could be so inspiring under the circumstance? and you truly inspired me!"
If you are looking for assistance in not only getting through these challenging new life events, but also explore your path to Happiness,
I am the coach for you.
In Japanese, Genki means energetic/ perky/ uplifting. And the perky, energetic and resilient founder wishing to help clients uplifted and transformed decided to name practice Genki Coaching.
To boost up happiness to executives who juggle more than their share gives me such a feeling of joy.
Reviews
4 reviews (5.0)
I had the privilege of having Mami as my career coach over a six month period. But I really wish if I could have met her 20 years ago, but I'm truly grateful that I could meet her even then. Through our sessions, she helped me to open up my eyes to seek what I truly wanted to do in my life. Before I met her, it was too vague to clarify what it was, but she helped me to dig deeper into my thoughts by asking inspiring questions and bring up my self-awareness to notice what it was about. She helped me to see how it connects to my own values, and empowered me to think through and take actions to start up my own business as an entrepreneur. I've been so happy and thrilled to work on my new life project! Thank you Mami

Hiro K, Sr. Account Executive, Japan
I had the pleasure to have Mami as a coach for around 6 month during which she did a great job supporting me and helping me through my thoughts. Mami is an extremely easy person to connect with and she made every session personal, creating a true relationship with me. She is very attentive to the needs of her clients and allows space to reflect and to grow as we go through the process while asking the right questions to move forward. Last but not least, Mami's energy and enthusiasm makes every session refreshing and enables you to always get on with your goals re-energised and ready to make them happen!

Julian L, Leadership Development Coach, UK
I had the privilege of having Mami as my coach over a four month period. She is an excellent coach, who helped me to transform my life in many ways. She was able to help me to visualize a brighter future for myself, and supported me as I made action plans to fulfill my goals. With lots of encouragement she helped me to navigate to the successful completion of my action plan. Her coaching presence is invaluable and she is an empathic listener with a gentle line of powerful questioning that causes you to become aware of what you truly want from life, in order to bring yourself happiness and success. I am forever indebted to Mami for helping me to organize my life and to discover a way to gain true happiness in my life.

Gail M, Retired Human Resources Professional, Trinidad
Mami has been inspiring to me. She helps me to go more deeply and really consider my subject. Without Mami, I would not move as swiftly and without hesitation towards my goals. Thank you Mami.

Ann Marie, Teacher, Michigan