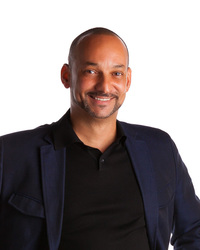 Marc Todd Harris

Miami, Florida
Executive Coach, Career Coach, Relationship Coach
2+ Decades of Experience | Studied CPC Certification Training w/International Coach Academy
Hi there, I'm Marc. I unite divided people to those objectives or persons that they most admire, desire, and require in lifestyle, love-life and business career affairs.
About Me
Hello, I'm Marc Todd Harris
Strategist, Coach & Instructor
I develop people, relationships & life-skills-- equipping the presence and uniting the affairs of influencing millennials, power genXer's & teams.
Master, every area of your life with pin-point critical thinking, clarifying communication & unifying relationship skillsets, so you can achieve making all our discussed outcomes that you want to see in your lifestyle, lovelife & worklife capabilities, a reality.
Miami's premier source for human skillset development.
Empowering clients throughout Southern Florida, across the Country, around the World.
______
Specialties:

1.) M.A.R.C MINDSET ESSENTIALS for Modern Mental & Endurance Performance Dynamics | Unleashing the Producing Power of Influencing Millennials, Power GenXer's, and their Teams.
2.) M.A.R.C COMMUNICATION ESSENTIALS for modern socializing & networking IRL dynamics | Creating the conversation dialogue of reserved individuals, families, friends & peers.
3.) M.A.R.C RELATIONSHIP ESSENTIALS for Modern Monogamy & Polyamory Lifestyle Dynamics | Fortifying the Varied Interest of Singles, Couples, Triads, Quads & Pods.
4.) M.A.R.C MONEY ESSENTIALS for modern six & seven figure-earning dynamics | Building the structural foundation for generational wealth for thousandaires, millionaires & brands.
_______
Process:

M.A.R.C Strategy Sessions are management, advisory, relation & coaching disciplines, techniques, and essentials. Conducted via live non-scripted phone calls, face-to-face, remotely, and workshop themed classes for singles & lovers or executive & teams.
_______
History:
Established in 1999
Empower Management Services was founded by the philosophy that personal mastery in human development skillsets, focus minds, and optimizes performance power to maximize your true potential in all of the areas of your personal, relationship, professional, and business endeavors.
Reviews
14 reviews (5.0)
At first I thought having a mindset strategist and performance coach was not a priority, but after working with Marc, I have realized how important this is! He showed a sincere interest in assisting me to reach my highest potential. Marc was very transparent, precise, and supportive throughout multiple 4 hour strategy sessions. This investment had the best return because now I have clarity, in the knowing of exactly what the next steps I need to take growing my brand. He has given me tremendous motivation moving forward into my path. He assisted me on transferring my vision into a reality. This experience has completely shifted my reality into reaching my fullest potential. Thank you Marc for seeing my full potential, even when I was not able to see it. Laura Fior Peña Bautista Veterinary Technology Student / Energy Healer, Laura Bautista Fitchburg, Massachusetts

Laura Fior Peña Bautista - March 17th, 2019
Marc is a straight-forward, no nonsense coach. He has helped me in so many parts of my life, from career to finances to relationships. From our very first meeting, I could tell that Marc really cares about his clients. I recommend him highly to anyone looking to step up in any part of their life. September, 2017

-Ben S
Marc Harris is a great coach. He is very intense and straightforward, but that's exactly what I needed. I will always be grateful for that. I definitely recommend him. Jan 17th, 2017

- Artavia S.
Marc is an amazing life coach. As a psychology major who has gone threw years of therapy herself, I turned to life coaching after feeling slightly discontent with the way my therapy was going. I wasn't seeing enough results (though I love therapy and highly recommend it! It's done amazing things for me, as well). But I needed someone to wake me up to the reality of my inhibiting patterns and beliefs. Marc is this person. He's focused less on analyzing the past, but rather how your actions and patterns *in the present moment* are holding you back in life and how to go about changing them. His assignments are exactly what you need to do for that week - he somehow figures out what task or thought experiment you need to do that will lead to your direct growth. You become more confident and trust yourself more. I absolutely love the changes I've seen in myself. On the last session, I had a breakthrough in my relationship with my mom, which has been rocky to say the least. It's important to note that I was in a place where I was ready and open to hear the truth and make changes. Marc is perceptive and quick - he can analyze where you're not reaching your fullest potential upon getting to know you and he will tell you, straight-up. He's always kind, but he won't sugar-coat things. He gets straight to the point and hits the nail on the head, even if it's not what you want to hear. Be honest with yourself when asking if you're ready for the full, naked truth about yourself and your actions. If you are ready, working with Marc will surely change your life for the better. In short: hire Marc. June 7th, 2017

- Amanda Z.
Marc is very passionate about his work. He truly cares about helping people. He always goes over and above what is expected from him on each of our sessions. I really appreciate the fact that he does not end the call until we are done – even if it is over the time limit. This shows dedication and a true love of his work. This and the fact that he is so willing to help makes him truly the best coach I have worked with and the most authentic. After one session with Marc you can tell he is the real deal. This is his life's calling and it really shows in how much he cares and how real he is during our conversations. If you want someone who is honest and speaks his mind, Marc is for you. I highly recommend him as a life coach to anyone. I have only had 6 sessions with Marc and I have seen a difference in my perspective on life. I am still not where I want to be but that is because this kind of change takes time. I still have more work to do with Marc. I plan to continue working with him and look forward to each session. Thank you Marc for your patience and perseverance with me.

Robyn G. ~ January 31st, 2016
Contact and meetings with Marc have been excellent. His coaching has been superb and I highly recommend him. July 29, 2015

John H.
Marc is a very dedicated man. His passion and drive in helping people is what helped me decide on choosing him as a coach. Also the fact that he has a sense of humor :). I'm currently coaching with him so I can not say my experience was well worth it and I'm a changed person, as all this takes time. But I do know since I've started working with him I do value, and see things differently. And also I respect and appreciate all the pushing and tough love he has given me to help me reach my goals. Thank you coach. I will forever be grateful. August 13, 2015

Keyla C.
Taking the step to go to Empower Management Services for Relationship Coaching was a hard one for me. Since I am use to being the only one there for me in that area. But I learned quickly how useful coaching could be with the assistance of Marc Harris and his very direct honesty and questioning style. With the questions he asked me I answered my own doubts and fears. I now know to follow my dreams without thinking of the failure seeing that is where my growth and success will come from. Through relationship coaching I was able to get back on the path that was made for me. And Marc assisted me to set up my values and see within myself which empowered me to see how truly amazing I am. I now feel aligned with the person I am and the people I am in relationship with. July 2015

Gina A.
Hi Marc, Just want to thank you again for all the insight and encouragement that you gave me on Saturday. You are a wonderful man, very smart and inspiring... May God always bless you and your children.

Anabella D.
I spoke to many life coaches during my search for a coach, before I talked to Marc Harris, and even during my first phone conversation with him, I knew he was the one I was going to choose. This is because of his startling directness. He was unique and the insights he shared with me on his interpretation of my behavior were profound and I left our first conversation with a different perspective. He put a lot of effort into contacting me via different avenues (phone, email, and other websites). Then when I was dragging my feet on filling out the paperwork he sent me and didn't complete it by the time I had said I would, he surprised me by telling me that he was disappointed and used it as the first lesson in accountability and respectng others' time. He said that if I'm looking for a "comfortable" coach, he isn't the one for me. However, after I learned Marc's style, I do feel very comfortable with sharing things with him and getting his advice. He isn't like other coaches in that you feel your sessions are very tailored specifically to what you want them to be about. He doesn't let you ramble on about the problem or 'how that makes you feel' but keeps the conversations focused to make the most out of every session. He has flexibility about whether sessions are done in person or on the phone but he does encourage meeting in person every couple weeks. His price is very affordable for the personalized and effective work he does. I recommend Marc Harris to anyone who is ready to see themselves for who they really are and make changes to a better life with more clarity. See Marc Harris before you go to spend time and money on a psychotherapist or counselor too!

Veena M.
After many years of considering working with a life coach I finally pulled the trigger with Marc Todd Harris. I thought I was doing it to increase my sales and income, but Marc has helped me to identify many other challenges in my life that we are working on improving together. Marc reminds me often that is not what I KNOW, it's what I PRACTICE. I know tons, I don't practice enough! And he has also taught me to take comfort in my current sales success. And amazingly, that belief and understanding has caused me to relax more and my sales and income have increased, achieving exactly what I thought I wanted in the first place. I would highly recommend the services of Marc Harris as a life coach and business developer. He brings a unique perspective and he truly cares about his clients and profession.

Steve H.
I am a direct beneficiary of Empower Management Services aka Marc Todd Harris and I am walking with knowledge that I never knew I had up until now. This is my life and I have the power in me to make valuable choices because of your mentorship Marc and your input in opening my eyes to ridiculous and unparalleled possibilities that are at my fingertips waiting to be unveiled in all areas of my life here and now and ever after. Marc is neutral and has the ability to focus on you and your value in all walks of your life as he did mine. I am definitely saying in all certainty that until I met Marc through Empower I was the walking dead. He is un biased and non-judgemental .Whether it is business, career or relationships I would tell everyone to come to Marc and your doors which were closed will open as have mine. Thank you very very much Marc....I will never forget these 6 weeks and would not exchange that for anything...Im carrying this experience and gladly implementing it into action daily. So what are you waiting for? Talk to Marc Todd Harris today !! You will never regret it!! Thank you so much Marc and Empower for everything and I look forward to more empowerment!!

- Louise C.G.
Marc Todd Harris is a "Great Coach"! I've known Marc for over 10 years and he has Guided and Mentored me in many areas of my Life. He can be very Intense at times but that's only because he is very Passionate and Believes there is Potential for Greatness in Everyone and he wants to bring it out. One thing is for-sure if you allow him to be your Coach you will Definitely Achieve your Goals. Remember that the process is what counts & that is what will transform you into the Person you want to be. No matter how Tough things get Don't Give Up! For better days are ahead if you stay the course. I would Definitely Recommend Marc Harris as a Life Coach to Everyone I know.

-Christian D.
Working with Empower Managment Service it has been a blessing and I like to thank Marc Harris for all that he has done. Empower is a way of life; You can never stop growing... It is a lifetime commitment you owe to your self to be the best version of your self every single day. I'm proud to say that I'm a life-time member of Empower Nation and the Empower movement. Thank you Marc and God Bless!

-Francisco M.