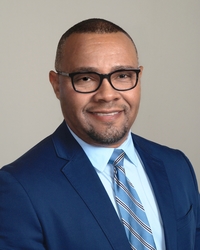 Marcial Gomez

Fort Myers, Florida
Life Coach, Entrepreneurship Coach, Business Coach
Optimize.me Coach, JTS Advisor with Jeffrey Sooey, Transformation Academy Master Life Coach Certification
I help my clients grow their businesses while finding a healthy balance between work, relationships, and physical health.
About Me
Ever since I was a kid I can remember that people seemed to be drawn to me when they needed help with something important in their lives. They always said that I was incredible at helping them understand exactly what they needed to do. Their happiness always gave me such a sense of satisfaction. but I never thought that this perspective was enough to fully help people, So I started learning about people's behavior, Helping more people, entrepreneurs, created and managed several groups for employee Morale, represented various employees as a Union representative successfully and decided to get all the needed certifications to become a professional life coach and continue to gain expertise through education and experience helping my clients reach their full potential by addressing every aspect of their lives.
My purpose:
After many years coaching individuals, I've seen time and time again how the power of a caring heart, an attentive ear, and just the right words of wisdom can transform a person's entire life in miraculous ways. Now I have expanded my professional activities to serve as a life coach. My goal is to partner with my clients to help them surmount their most challenging obstacles, enhance their strengths, enlighten their minds, achieve their goals, and become the greatest person imaginable to them. I invite you to invest in yourself and accomplish amazing things with me.
Reviews
Marcial doesn't have any reviews yet.