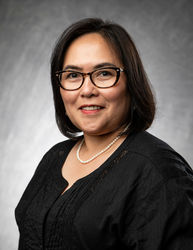 MARGARET MUNOZ-AQUINO

Nokesville, Virginia
Career Coach
SHRM-CP
Ready to move-on? Yearning to make a career change but don't know where to start? I coach mid-senior career individuals through life and career paths and get you from (re)Tired to (re)Wired!
About Me
Human Resources has always been my passion; and of all HR areas of interest, career development and training have always been my favorite. It is no surprise that as soon as I found the opportunity to start my own venture, Career Coaching was my top choice. I have been on the front-end of recruiting, so I know what hiring managers are looking for. I've been on interview panels so I know what interviewers watch out for. I know how relocation can change our career goals, and how we sometimes need to change careers to reach our goals."
I started my coaching practice after working at international organization for over 10 years. Prior to that, I worked at the Career Services office of Johns Hopkins University School for Advanced International Studies. I have an undergraduate degree in Psychology from the Philippines and an MBA from Strayer University where I graduated Summa cum Laude . I have a Cornell University Human Resources Program Certificate on Social Media in HR and I a SHRM Certified Professional. A certified Career Coach, CliftonStrengths Coach, an MBTI Certified Practitioner, and a 7 Habits of Highly Effective People Facilitator with a thirst for knowledge and a passion for helping others.
Reviews
Coach Maita is an expert, she helped me meet my career goals for this year. She gave me guidelines on how to be assertive and to be able to negotiate on my own terms. She provided me with visuals and easy-to follow tips that made me confident with myself and the decisions that I have to make. The results were positive which ended with very favorable results.

Tmbz