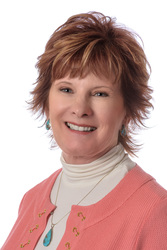 Margaret Murphy

Penn Valley, California
Life Coach, Performance Coach, Leadership Coach
BA, MBA, Certified in Org Excellence Management, LSSBB
Life's challenges affect all aspects of your life. My coaching helps you navigate those times. I also coach leaders new to management or those seeking to advance their careers.
About Me
Sometimes, life can be really difficult. You may be stressed trying to balance work and family. Do you work hard but don't feel like you accomplish much? Perhaps you are new to management and are anxious because you're not sure how best to lead your team.
You may be recovering from a traumatic event, a serious illness, a painful divorce or financial pressures, experiences which impact all aspects of your life. I cared for cancer survivors for years and as a survivor of the Paradise Campfire who lost everything, I understand. Whether it's work or your personal life, I will help you get to where you need to be. We start by looking at what is really important to you for your career, your family, and set priorities. With coaching, you identify the more important priorities and eliminate the less important.
As a new manager, you may not have been given the tools to be successful and spend time putting out fires instead of accomplishing your goals. You may be taking too much on by saying "yes" too often, so you are overwhelmed and not accomplishing much. You can create a successful career path, find time for your family and yourself! My passion is to help you avoid the mistakes caused by inexperience and set you up to be successful. My coaching is about creating success, feeling fulfilled, and bringing balance into your life.
You know you can be more and advancing your career takes courage and planning. With coaching, you will develop a plan and goals to succeed. And finally, I coach you in the art of confident interviewing.
My clients have told me that my coaching dramatically changed their quality of life, improved their managing style, and found time to balance their work and life, much to their family's delight!
I have my MBA with 30 years experience in leadership and 20 years as an executive leader and coach. I also received formal coach training at the world renowned Coaches Training Institute. Coaching is my passion and together, we can make a difference.
Reviews
3 reviews (5.0)
I first met Margaret when she selected me as an undergraduate intern. She took the time to mentor me, particularly after she recognized my insecurity when surrounded by seasoned professionals. She had me role-play improving my body language, my voice tone, and overall confidence when I presented to the medical team and executives. She even coached me out of apologizing as I approached leaders and physicians. You are doing your job don't apologize! Men don't, she advised! I gained the confidence, once I graduated, to apply for a high-profile program coordinator role for a new service I helped implement as an intern. I would have never considered myself as a candidate prior to our coaching sessions. I interviewed very well and got the job! Next steps, she suggested, Be the expert in the use of the software and the process. With the knowledge and confidence gained from her coaching, I am considered an accomplished team-member who is making a difference in healthcare. Margaret's coaching was invaluable in propelling me as a new grad, into a significant and rewarding job. Margaret's coaching has been a key motivator for me to pursue a higher education.

Frida, Cancer Services Coordinator, Marysville
Working with mostly male peer-leaders, I felt I was assigned low impact projects. I've know Margaret for years and reached out to her for coaching. She coached me on how to take the risk to request high profile projects. She first coached me on how results create success and together, we set goals. She coached me on how to convey confidence and capability. I soon asked for key projects and Margaret helped me set goals and timelines to not only achieve but exceed the goals ahead of schedule. My results exceeded company expectations and I gained the confidence I lacked before my coaching. My peers respected my work and often asked for suggestions on their work. It was hard work but worth it. 18 months later, I was promoted to Director of Operations and this would never have happened if I had not sought out Margaret's coaching.

Janna, Director of Operations, Atlanta
I was promoted to manager with little experience and my team was very challenging. Margaret's coaching advice to take the time to develop relationships with key players on the team, creating team development events and how being present when talking with each member was critical to turning the corner in my effectiveness as a leader. After 1 year in management, satisfaction surveys had high scores in my leadership with employees remarking that I cared, I was fair, mentored them and resolved issues immediately. She is a great coach and I will continue to reach out when I need guidance.

Siobhain M.