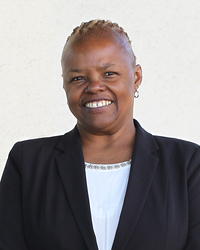 Margaret Williams

Las Vegas, Nevada
Life Coach, Career Coach, Leadership Coach
BS, Certified Life & Transformational Coach | NLP Practitioner | Empty Nest & Retirement Coach for Women
I coach middle-aged women break free from the limiting beliefs holding them back, unleash their hidden gifts and talents, and enjoy a well-balanced and fulfilling life.
About Me
As you creep into your late 40s or 50s, you find yourself:
* Frustrated and helpless
* Suffering from severe emotional mood swings (and crazy hormones)
* Arguing more frequently with your spouse
* Withdrawing from your friends, especially those that still got their kids with them
* Feeling useless and no longer have a purpose of living
You've been taught that you need to love yourself. But at the same time, you're surrounded by people that undermine and misunderstand what you're going through.
You willingly gave up your dream to help fulfill your children's. Now that they're living their own lives, you're thinking about picking up where you left off.
But at your age, is it even possible?
My answer: a resounding YES!
As a professional life and transformational coach, I know the unique challenges you're facing. It's tough, frustrating, and annoying. That's why I want to help you!
I specialize in providing one-on-one coaching to women struggling to:
* Adapt to life as an empty nester
* Manage their emotions and stress levels to experience inner peace
* Get a promotion or start a business
* Reclaim their self-confidence
* Break free from negative thoughts and love themselves
* Set and crush their goals
We're here on earth for a reason. You got unique gifts, talents, and abilities. Mix that with the power of positive thinking, I know you can have a successful career and live an extraordinary life.
If you're ready to make that change and become happier, more confident, and successful, let me know. I'll be glad to chat about how I can help you out!
Reviews
7 reviews (5.0)
Ms. Williams is a highly intelligent, insightful, and intuitive professional. These qualities delineate the essential characteristics of an effective Life Coach. I have known Ms. Williams for 30 years and have had an unique prism into observing her abilities to persevere and overcome life's difficulties and challenges Ms. Williams has always focused on the positive aspects of whatever obstacle she is faced with and inspires those around her to do the same. I have learned a lot from her regarding determination, problem-solving and the benefits of keeping an optimistic attitude regardless of how dire circumstances may seem. Observing her courage and buoyancy in navigating adversity has been inspirational and a proven paradon for success in achieving whatever goals she has set for herself. Ms. Williams is a very positive and caring-hearted person by nature, who has invigorated me though many turmultous and chaotic times in my life. I know that she would be a blessing to anyone who allows her the opportunity to be their Life Coach.

Treslyn Patterson, Owner of Safe Transport, Cedar Hill, Texas
"It has been an absolute pleasure working with Margaret! After our meetings, I left with a clear sense of direction, new perspectives and empowered to go after what is important for me! She makes it seem so simple!! Gifted! Thank you very much! Looking forward to our future meetings!"

Costas Theofylaktidis, ACC, Bergamo, Italy
"Margaret keeps it real. She is a very caring and thoughtful coach that keeps me moving forward to be the best version of myself."

Debi Meyer, ACC, Boston MA
Margaret has been very helpful coaching me to get my business up and running. She helps me stay focused and accountable. Talking with her always leaves me positive, full of ideas and pumped for the week ahead. She is compassionate, full of integrity, and has many useful ideas that help me on my way. I highly recommend her as a coach.

Jenny Young, Sebastopol, CA
"I had the pleasure of coaching Margaret as she was preparing for her coaching credential. Margaret is very dedicated to her own and other's growth and works with tenacity to walk the talk of personal and professional growth. I admire her perseverance and dedication to her coaching practice".

Jeannie Daly-Gunter, MA, PCC, Denver, Colorado
"I have had many coaching conversations with Margaret and each time, I can tell she cares about me and is listening intently. My favorite moments are when I tell her that I've done something out of my comfort zone and she meets my accomplishments with enthusiasm and celebration. I highly recommend working with Margaret as your coach."

Maria Koropecky, Owner, Esthetician Homespunspa Mobile Spa & Wellness Coach, BC, Canada
"I have been working with Margaret Williams for over 2 years and have made tremendous strides in all aspects of my life. My personal relationships have flourished, my business has taken off, and my mindset has changed for the better. Every conversation that I have during one of our coaching sessions enlightens me. Her mentorship is unparalleled and her skill-set is bone-deep. My only regret is not having met her sooner".

Daniel Chavez, CSCS, Owner of DC Training Systems, El Paso, TX