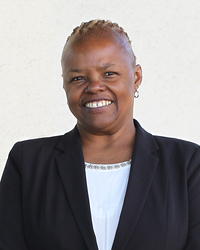 Margaret Williams

Las Vegas, Nevada
Career Coach, Performance Coach, Leadership Coach
Certified Life & Transformational Coach | NLP Practitioner | Empty Nest & Retirement Coach for Women
I coach high school girls, college and career women, female entrepreneurs, and moms change their mindset and tap into their strengths to reach their fullest potential.
About Me
I'm Margaret, professional life and career coach and writer (who loves traveling and hanging out on the beach with my dog, Winston) passionate about helping girls and women like you discover your gifts, dream big, and believe in yourself so you can live the life of your dreams.
I believe that things happen to us for a reason. Both the good and the bad.
But that doesn't mean that going through those times when life throws a curveball is easy. It's freakin' tough and crazy, especially when the people around you don't understand you.
My mission is to help you peel away those labels and lies you've believed about yourself, rediscover who you are, change your mindset, and tap into your strengths so you can reach your fullest potential so you can build the life you want on your own terms.
So whether you're trying to survive high school and college jungles, starting a business, or keeping your sanity as you juggle your responsibilities at home and at work, we're here to help you overcome those challenges, realize your potential, and become the amazing woman you are deep inside.
Reviews
8 reviews (5.0)
Margaret's insightful questions and listening helped me to think - rethink certain areas of my life that required more clarity. She held my agenda together through each session that we had. All-in-all it was a great coaching experience.

Shalini
Ms. Williams is a highly intelligent, insightful, and intuitive professional. These qualities delineate the essential characteristics of an effective Life Coach. I have known Ms. Williams for 30 years and have had an unique prism into observing her abilities to persevere and overcome life's difficulties and challenges Ms. Williams has always focused on the positive aspects of whatever obstacle she is faced with and inspires those around her to do the same. I have learned a lot from her regarding determination, problem-solving and the benefits of keeping an optimistic attitude regardless of how dire circumstances may seem. Observing her courage and buoyancy in navigating adversity has been inspirational and a proven paradon for success in achieving whatever goals she has set for herself. Ms. Williams is a very positive and caring-hearted person by nature, who has invigorated me though many turmultous and chaotic times in my life. I know that she would be a blessing to anyone who allows her the opportunity to be their Life Coach.

Treslyn Patterson, Owner of Safe Transport, Cedar Hill, Texas
"It has been an absolute pleasure working with Margaret! After our meetings, I left with a clear sense of direction, new perspectives and empowered to go after what is important for me! She makes it seem so simple!! Gifted! Thank you very much! Looking forward to our future meetings!"

Costas Theofylaktidis, ACC, Bergamo, Italy
"Margaret keeps it real. She is a very caring and thoughtful coach that keeps me moving forward to be the best version of myself."

Debi Meyer, ACC, Boston MA
Margaret has been very helpful coaching me to get my business up and running. She helps me stay focused and accountable. Talking with her always leaves me positive, full of ideas and pumped for the week ahead. She is compassionate, full of integrity, and has many useful ideas that help me on my way. I highly recommend her as a coach.

Jenny Young, Sebastopol, CA
"I had the pleasure of coaching Margaret as she was preparing for her coaching credential. Margaret is very dedicated to her own and other's growth and works with tenacity to walk the talk of personal and professional growth. I admire her perseverance and dedication to her coaching practice".

Jeannie Daly-Gunter, MA, PCC, Denver, Colorado
"I have had many coaching conversations with Margaret and each time, I can tell she cares about me and is listening intently. My favorite moments are when I tell her that I've done something out of my comfort zone and she meets my accomplishments with enthusiasm and celebration. I highly recommend working with Margaret as your coach."

Maria Koropecky, Owner, Esthetician Homespunspa Mobile Spa & Wellness Coach, BC, Canada
"I have been working with Margaret Williams for over 2 years and have made tremendous strides in all aspects of my life. My personal relationships have flourished, my business has taken off, and my mindset has changed for the better. Every conversation that I have during one of our coaching sessions enlightens me. Her mentorship is unparalleled and her skill-set is bone-deep. My only regret is not having met her sooner".

Daniel Chavez, CSCS, Owner of DC Training Systems, El Paso, TX