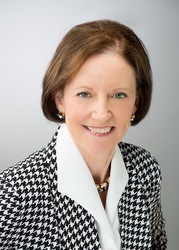 Marge Everett

Baltimore, Maryland
Career Coach, Leadership Coach, Executive Coach
MBA
Feeling stuck, stressed or overwhelmed? You want to make a change but are unsure of the steps forward? I will partner with you to map a path, identify resources, clear obstacles and take action.
About Me
You have just taken the first step toward a more fulfilling future! Thank-you for considering me to help with your journey. I offer a customized and highly personalized approach tailored to each individual. In a supportive atmosphere, I help clients attain the professional and personal growth they're striving for. At times when you are not sure how to deal with certain challenges or opportunities in your life, the guidance of an experienced coach can be gold. I can help you uncover the path from where you are to the next level – to where you aspire to be, and experience joy, satisfaction and fulfillment in the process.
I founded SSC Coaching after enjoying a successful business career in commercial banking where I held leadership positions at major national and regional banks. My success was the result of a curiosity and a genuine interest in my clients' visions, plans, accomplishments and needs. I listen, reflect and collaborate with my clients to develop solutions that are tailored to their needs.
This keen interest in my clients, my empathetic listening skills and my personal drive to accomplish more led me to the field of coaching. Now I focus on the growth and personal advancement of individuals as well as their businesses. I leverage my business, finance, sales and leadership skills with coach training to move clients forward from feeling stuck to achieving their impossible future.
Please contact me for a free consultation and sample coaching session. Successful coaching is built upon a relationship of trust - let's start building it today!
Reviews
10 reviews (5.0)
After graduating college and being underemployed for 3 years I was really looking for some new direction. I contacted Marge and within the first few sessions I was able to create a roadmap of my ideal career. I quickly stumbled into a position that met the roadmap I created with Marge and her ongoing coaching helped me to organize my job search. I'm now starting a new career that is more in line with my ideals and also pursuing my passions on the side. Marge helped me create a roadmap, organize myself, make better decisions, and get a better perspective. I'd recommend her to anyone trying to gain a better direction on their ideal career path.

"E", Business Professional, Chicago
I think what I appreciate most about Marge as a coach and leadership guru is her professional approach to the work she does. This is not a hobby for Marge. She is continually studying and learning - gaining new insights into the fields and findings ways to positively impact people and companies. Bottom line...she cares. "

Ed, Leadership Coach, Washington D.C.
Marge is an exceptional career coach because she is able to leverage her extensive experience in the financial and banking industry with her success-driven coaching methodology. If you are seeking guidance on career growth, career focus, or a better understanding of how to match your current skills with a career that best fit your personality, interest, or desire, then hire Marge as your career coach.

Deborah, Executive Coach, Maryland
I met Marge while I was writing my doctorate dissertation. One can get very discouraged writing a dissertation. Marge appeared at just the right time. She challenged, encouraged, and reinvigorated me to complete my dissertation. Marge has an ability to ask the right questions and offer innovative suggestions. She has a gift for seeing multiple possibilities in any situation. Most importantly she leaves all the decisions to you. Marge is a good listener, encourager, and a great life coach. Marge will help you focus on your immediate goals, but more importantly help you discover a new direction that is just perfect for you.

George, Human Resources Professional, Houston, Texas
As a recent college graduate, I became extremely discouraged with the job search and interview process. Interview after interview, I kept getting the same feedback: "You don't have the necessary experience". Talking with Marge allowed me to focus on breaking it down and taking meaningful steps towards reaching my goal. I continued to work with Marge after successfully landing my job and this allowed me to take a deeper look inside myself and in the process I learned more about myself.

Emma, Marketing Professional, North Carolina
Marge consistently demonstrated herself as leader/coach in whatever situation she encountered in our Accomplishment Coaching team. She used her gifts, knowledge, background, and expertise to support each of us, individually and collectively to be successful in whatever endeavor we were committed to achieving. Her ability to 'be with' the various personalities and situations that arose during the year showed her depth and talent to rise to every occasion as an executive coach. On a personal note, when I was struggling to make some major life changes, Marge, being the consummate professional, coached me in seeing the possibilities instead of focusing on my survival mechanism. From this vantage point, I was empowered to develop an achievable plan broken down into specific milestones. Her engaging support empowered me to take the necessary action that led to my sought after life-long breakthrough. I would highly recommend her as coach, speaker, and leader who is committed to, and ready to take it to the next level in their lives.

Karen, Business Professional, Virginia
I love working with a coach, and Marge does an excellent job of listening and providing suggestions and solutions. Marge has helped me with time management for both my personal and business goals. Working with a life coach is a wonderful gift to yourself. I have found Marge to be intuitive, caring, and insightful.

Janice, Entrepreneur, Maryland
When I started working with Marge, I had been told that the teaching position I had been planning on would not be available the following year, so I was looking to start the next chapter in my career. I had aspired to start my own business, however with lots of ideas and visions swirling about, I struggled in being decisive and focused. Working with Marge gave me the tools to focus and reframe the choices in ways that could be analyzed and self-managed throughout the process in order to celebrate my strengths and essential nature. Marge is a good listener and put me firmly on the track of achieving my goals.

Sylvia, Education Professional, Maryland
I was in a challenging work situation and wanted to make a change, but I felt that I lacked experience in proactive job searching (always employed) and my self-esteem had taken a hit due to my current work environment. Marge's coaching helped by directive communication that kept me focused on my goals, my needs, and my strengths and gave me a safe place to examine issues. Professional coaching is important so you don't veer off course. I approached subsequent job search and networking conversations with greater confidence and more in control of what I was seeking. Marge's coaching helped me be more realistic and not personalize feedback or lack of feedback.

"B", Banking Professional, Virginia
I had lost sight of my career goals because I stopped believing that they were possible. Marge helped me to rethink my goals, and now they are potential realities, rather than just dreams. She guided me in creating and executing an action plan to move my career in a purposeful direction. When challenges have arisen along the way (as they inevitably will), she has pointed me to resources that offer practical advice that actually works. She knows what works – she has spent decades in the trenches. The result is that I am no longer drifting through the years, and I have new purpose and confidence in the journey.

Lisa, Attorney, Maryland