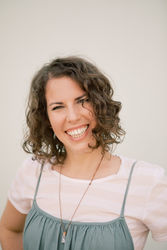 Maria Angoso

Vancouver, British Columbia
Career Coach, Life Coach, Entrepreneurship Coach
MBA
I help individuals navigate through change, uncertainty by elevating self-awareness, developing skills to overcome limiting beliefs to gain confidence and clarity on the next steps in their career.
About Me
I coach ambitious professionals to figure out what they're supposed to do and then transition confidently into fulfilling work.
Do you ever get the feeling of being trapped at work, every day, five days a week? Do you push the feeling aside each time because you feel it's what you have to do, so you suck it up and keep going? Are you feeling uncertain and stuck not knowing what's next on your career path?
Here is what I'm excited to tell you! Figuring what work matters to you is the best thing that can happen. It gives you an opportunity to redefine what you really want to do. To get on a career path that actually aligns you with your values, your skillset, and your life goals.​
I'm speaking from experience: when I was in your shoes, it felt scary and I made mistakes but I found the right tools to help me do it and I have seen countless others do it too. I accomplished a life change that I'm fulfilled with and I'm proud of every day. ​
This is where my coaching comes in. My "Forge Your Own Path" program provides you a roadmap to help go from feeling stuck, unfulfilled, and unhappy in your job to finding work that lights you up and values what you're best at.
We start by clarifying your next career move, and then we embrace your unique strengths & values to focus on an area of successful outcomes. We set the stage for a safe transition, to make that brave change you've wanted for so long and live out the best version of yourself.
My clients get a clear understanding of what really matters to them in life and work and have the confidence to choose what they want to do instead of feeling resigned to do what they should. With the program, they take the steps in the direction that feels true to them in their career.
If this sounds like where you are and you ready to start loving the work that you do, I'd love to connect.
I am a Certified as a Professional Co-Active Coach & International Coaching Federation with and MBA + 2 years of worldwide coaching experience
Reviews
Before I started coaching I had been struggling to find a good work life balance for quite some time. I felt lost, disoriented and unvalued in my market research job. After working with Maria, I was able to uncover the core feelings and values that were making me feel unfulfilled at work. Marias forward moving coaching made me be able to align my personal life with my work responsibilities without jeopardizing either. With her back to basic technique Maria made me realize that the core problem with my job was that I felt unvalued and as a result this made me feel guilty when asking for time off. Maria´s coaching is creative, intentional and energetic. She will make you feel safe and immediately empowered to take the right steps in your career and in your life. I would extremely recommend Maria to anyone struggling with their personal and/or professional life.

Gabriela