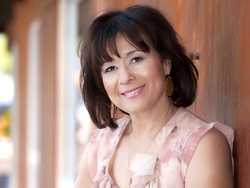 Maria Teresa Busch

Long Beach, California
Leadership Coach, Executive Coach, Health and Fitness Coach
MSW, SPHR; Gallup-Certified Strengthsfinder Coach, Coach U Graduate, The Next Level Coach
Experienced Women/Men who have had a high level of success, however now, they are exploring what's next for them in their personal and or business life. CliftonStrengths is the Tool I use to Explore!
About Me
I work with Successful Women & Men to leverage their strengths to get the results they need to take their personal lives or their careers to the NEXT LEVEL; such as, exploring what's next?
My clients are high achievers, with a life long quest to learn and excel in all they do.They never stop searching for ways to improve themselves & their teams. We can't all be anything we want to be, but we can be MORE of who we already are!
As a Gallup CliftonStrengths Coach, I believe passionately in doing what you naturally do best. I use my strengths of Individualization, Empathy, Maximizer, Strategic & Developer. Which means I see the unique potential in others, I focus only on their strengths to help them create viable strategies. I understand their feelings of frustration and fear of failure.
Delivering difficult messages to anyone makes people uncomfortable, filled with dread and apprehension. When they learn how to leverage what they already do best to craft appealing messages, they feel empowered and courageous.
Building a business is challenging & requires unlimited amounts of hard work, dedication & creativity. When clients learn to leverage their strengths to hire the right people, market their messages & drive profits, they learn to make informed decisions that increases their success.
I use a customized approach, seeing what will work best for my clients rather than a "prescribed path." They feel validated, appreciated & that I have identified unexpressed needs.
I acquired a BA in Spanish & Sociology from University of Pennsylvania & Master's Degree in Social Work from U of PA, School of Social Work. I am an ICF certified Coach, Senior Human Resources Professional (SPHR), in addition to my chosen profession as a Gallup CliftonStrengths® Coach.
When I coach others it is to help them experience success. I believe their success depends upon them doing what they do best in the ways they do BEST.
Reviews
6 reviews (5.0)
I've enjoyed working with Maria for two years as co-leaders of the International Coach Federation's Western Region. She has excellent facilitation skills and is very adept at keeping a large discussion on track even in challenging situations. That's not surprising given her deep expertise in communication skills and her passion for coaching and teaching leaders how to proactively and effectively conduct crucial conversations in the workplace. Maria is an excellent listener and approaches her colleagues and clients with a deep commitment to tangible results and success. I wholeheartedly recommend Maria Busch to anyone who is looking to leverage their strengths and develop their communication and leadership skills.

Keiko, Executive Coach, San Francisco, CA.
I met Maria Busch when we both worked at Vanguard; I was a client and internal partner of Maria's. I asked Maria to serve as my leadership coach and provide me with a space where I could explore options around a professional situation. She not only did that, she wowed me with her coaching and by being a sounding board and true partner. I was so impressed that I later explored the world of coaching myself, and Maria walked me through it. I am now a full-time coach in my own business. Thanks Maria for being there at just the right time. If you work with Maria, you'll be wowed as well!

Laurie, Leadership Coach, Scottsdale, AZ
When working in a managerial role at Vanguard, I had the privilege of working with Maria Busch in a professional coaching as well as human resources role. One of the key distinctions about Maria is her genuine desire to learn more about you and her willingness to spend the time to understand what matters to you. I was often struck by how closely she paid attention to what I said and offered incredible insights into my situation. I'm grateful for the opportunity to have worked with Maria and I firmly believe that anyone who works with her as a coach will benefit from her ability to see past the surface. Thank you for all of your help and guidance!

Brian, Senior Marketing Consultant at Inspire Business Concepts, Scottsdale, AZ.
Maria is a wise and gifted coach. Not only did she help me with the issues I brought to the work, but she modeled for me what I would like to bring into sessions with my clients. I'm am so grateful for the opportunity to be coached by Maria.

Sarah, Executive Coach, New York
As someone facing a personal growth edge, I found Maria's coaching style to be supportive! She helped me stay accountable to myself but also allowed me room to explore all of the facets of change (which, on the surface, seemed to be a variety of unrelated things). Thank you, Maria, for your gentle and nurturing style. I really looked forward to each of our calls!

Jenna, Training Development Manager, Michigan
Maria is a thoughtful, energetic and collaborative coach. And when the intensity surfaces, she has the capacity to hold that with support, empathy and an eye toward our overall coaching strategy. I trusted Maria enough to do some deep personal work in our brief engagement. She held space for that beautifully and brought her Strengths-based expertise to bear in ways that supported the work.

Laurie, Coach, Seattle Washington