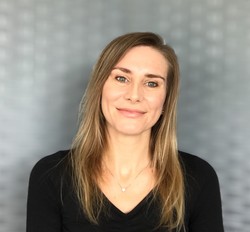 Maria Lunt

Puteaux, Ile-de-France
Business Coach, Relationship Coach, Life Coach
BSoc.Sci Honours Degree (Psychology), B.Ed Bachelor's Degree
Empowering women with Confidence and Impactful Communication to achieve business success. Helping couples deal with the stress caused by Covid19.
About Me
Helping women reach their full potential in all aspects of life brings me a lot of fulfilment and it is aligned with my vision of creating a better future. I believe women have so much to offer in this world. It inspires me to be part of creating opportunities for females to shine in business and be confident as leaders.
I am excited to be part of your new journey. I will walk side by side with you into your business and wellness success. I am married and a mother of two beautiful children. I have more than 8 years' experience with international corporations as well as successfully running my own business. I am a certified business and wellness coach living in France. I have completed my BSoc.Sci Honours degree (Psychology) and B.Ed Bachelor's degree.
Reviews
5 reviews (5.0)
It was wonderful to have interactions with Maria as a Coach during my Noomii circle. Her style of keeping the conversation light and smiling while asking deeper questions combined with the pauses - has given me such wonderful insights about what was keeping me exhausted. She also helped me move forward onto creating an action plan and self care time for myself. Thank you Maria and wish you good luck.

Dr. Sumita Ummat
I had a wonderful experience with Maria, she is very professional and knowledgeable, as well as heartfelt and sincere. She believe it's possible and it's contagious!! I would always want her in my camp.

Wilmari Pieters
My experience of Marias coaching methodology has been extremely positive. When my coaching started, I was a shell of my normal self because a life changing incident took place. I felt like I was spiraling downwards. Marias coaching not only set me on the right path, it was also a new, improved and constructive path. I told Maria that there is no way that I can go back to how I was before the life changing event took place I am not that person anymore. I told Maria that I needed to find a new me. Through her coaching, we found that the new me could actually write, and publicize, books. It is so refreshing to have a book chugging along in the background of my thoughts and not to have the life-changing event chugging along the background of my thoughts. Maria has helped me to find a new me, one that my family and I and my employer can be proud of. I am eternally grateful to her.

Farzana Prior
My experience with Riané was very positive indeed. She helped me realise the potential I have in myself to overcome any problem that may come my way and find a workable solution for all stakeholders involved.

Heather Eadie
I had 2 month programm with Maria. I am an entrepreneur for 7 years now, i have a couple of businesses but I was not satisfied with my results. I wanted to work on my self confidence but also see if i can be more efficient and review my processes and mindset. Results are amazing. I am more confident and confortable now to negociate with bigger clients. I have a clear vision of what i want to achieve. Thank you so much Maria!

Sophie Courtin