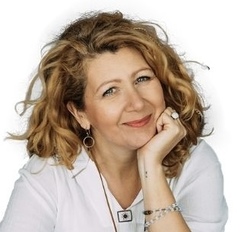 Maria Nadel

Wilmington, North Carolina
Life Coach, Entrepreneurship Coach, Spirituality Coach
Transitional Academy Certified Professional Life Coach, Addictions and Recovery Counselor, Therapists Accredited Association, Master Coach Certified
I am here to help you move from the space of "Stuck" to the feeling of "Flow". We will create a mindset that will allow you to transform relationships and business as you Evolve on a personal level.
Details

Wilmington, North Carolina 28403
201-638-2436
Send Message
Visit Website
Hourly Rate: $95 to $135 US Dollars
Gender: Female
About Me
I am a Life Coach with a strong business background in the Wellness field and Spirituality.
I love coaching clients that are highly motivated and ready to commit to finally creating a long lasting transformation in their personal and work life. We will get from Stuck to feeling of Flow and clarity no matter where you are at the moment.
I believe: What you create, you can transform. This is what we will do.
You are a miracle and so is the gift inside you. This is where the magic of your uniqueness lies, this is what we tap into. Moving away from the DEFAULT energy and stepping into SOURCED energy will allow the shift.
I lead my clients to recognizing, connecting and trusting their own intuition. Many of my clients are able to use their intuition to make decisions as well as get to know themselves and Love themselves above all.
WE WILL WORK ON:
Self esteem and confidence
Knowing your truth
Removing obstacles from your path so you can feel Free
Acknowledging what parts of your past are holding you back
Social and relationships skills
Setting positive mindset
Finding your purpose
Accepting that you are enough
Allowing new concepts
Embracing fears
Redefining Love
Setting boundaries
Creating space
Discovering your intuition
The ways to fall apart and put yourself together
Communication skills
Knowing when to let go
We will Love and Bless and Release … we will Feel Deeply … we will find Courage to Surrender.
We will Trust without Promise.
We will come Home.
I See You. I Believe in You. I know we can do this.
Strong bonds with my clients bring such fullness to my everyday life, we make friendships and we grow, and we are so good at both!
COMPLIMENTARY DISCOVERY CALL
I would love to hear from you and help you create a story you wish to be a part of.
Reviews
3 reviews (5.0)
I started working with Maria when I was feeling stuck in my mind, I was scared of failure, I doubted myself a lot. I started my business and didn't have any clients. As we made a plan and I committed to the practice I started to feel more confident putting myself out there, reaching out to people and letting them know about my business. My business started to grow and expand. Maria helped me believe in myself again, she helped me shift my mindset and see things differently. I am more confident not only in my business but in my social life as well. What I love most about working with Maria is her ability to feel exactly where I am by listening and using her intuition. She is honest and will tell you things the way they are. She is caring, understanding, extremely knowledgeable, and very generous with her time. If you are looking for a coach to help you with your confidence and with balancing your work and personal life, Maria is the person to go to. I highly recommend her.

S. Stozuk
After seeing a few therapists I decided I needed a more proactive approach to my problems. Maria's approach helped me find focus and find clarity with my career and life in general. I came to her confused, uncertain, and unhappy. I had a hard time creating a healthy social life without self esteem and confidence. I was not happy at my job and felt like I did not know what my purpose in life was. Maria has helped me set goals and gain the much needed confidence to attain those goals. She's provided the necessary tools to guide me through both internal and external obstacles, and because of that, I now have a deeper awareness which is helping me in all areas of my life. Although I've progressed significantly, I just don't think I'm ready to give up working with her! Our weekly sessions are truly one of the highlights in my week.

Francisco Rios
I approached Maria for life coaching because over the years I have watched her make major changes in her own life. When I first started working with Maria I was overwhelmed with so many ideas and yet not motivated to start anywhere. As a mom I wanted to do the right thing for my children as well and just did not know how. I saw the therapist in the past but always felt more depressed and even further from the goals after each session. Once I started working with Maria the results were quite opposite: She helped me to recognize my full potential and how to set goals to close the gap between where I was and where I wanted to be. After just a couple of sessions with Maria I felt motivated, energized and excited to start creating my new life and work on the goals she helped me set. I would recommend coaching with Maria to anyone who is ready to commit and accomplish whatever it takes to move forward in their life!

T Dadd