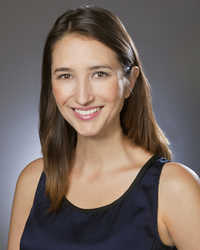 Shaila Maria Vieira

Jersey City, New Jersey
Life Coach, Career Coach, Leadership Coach
Mentor Coach at Accomplishment Coaching
Are you tired of the disempowering stories you tell yourself, old patterns, self sabotage. You know all of these about yourself but you don't know how to change? Maria can guide you.
About Me
Maria is a Life and Leadership Coach. She supports the efforts of individuals to make challenging life
transitions, from changing careers to creating a business to starting a family. Maria partners with her
clients to help them remove whatever gets in the way of them creating the life they really want.
Maria started her coaching business in 2017 in the midst of the exciting adventure of becoming a
mother.
Before becoming a coach, Maria had an exciting life working as a global fashion model for clients such
as Victoria Beckham, Tiffany's, Samsung, Mitsubishi Motors, Net-a-porter, and Bloomingdales. She
was constantly visiting new countries, adapting to new cultures, and meeting new people, which she
feels helped her become her somewhat of an expert in human relationships.
Always a curious person, Maria observed and absorbed knowledge from the successful people around
her, and combined her own life experiences with the skills and tools she learned while training as a
coach in the New York City Accomplishment Coaching program to become a highly-skilled
professional Life Coach. After graduating from Accomplishment Coaching, she worked for two years
as a Mentor Coach, supporting coaches in training. She is also an Associate Certified Coach with
the International Coach Federation. Today Maria offers her coaching services to clients worldwide,
tailoring her approach to each individual's needs and goals. Committed to personal and professional
transformation, she offers potential clients a complimentary coaching session to give a glimpse of
what is possible in their life.
Maria resides in Jersey City, New Jersey, with her husband and son, living a life aligned with her
values and striving joyfully to be a role model for others to do the same.
Reviews
3 reviews (5.0)
"When Shaila explained how coaching works, I really liked the idea, but I had resistance because it was a new thing that I had never thought about before. But from the moment we started working together, I felt good; my coaching sessions became the one moment in the week I had set aside for myself, to talk about the projects and dreams that always seemed impossible to me. Shaila made me realize that it is important to dream, but to get there I had to take specific steps to make my dreams a reality. Being held accountable to my weekly coaching sessions was an important part of helping me to see what had been for so long holding me back. Through Life Coaching with Shaila, I've exceeded my expectations for what I can achieve and broken through the barriers that have always held me back. My advice: Do it!"

Drielly Oliveira, Fashion Model
Shaila helped me at a moment of my life when I was desperate for a career change. Before I started working with her, I believed that my dream was simply that - a dream and that it would be impossible for it to ever become reality. However, Shaila made me see that our lives are made out of the possibilities that we create ourselves. With her help, I was able to take back control over my future by laying out a practical plan with concrete steps I could follow. I quit my job, something I had been doing for over 13 years, and started a new career path in a completely different industry where I had no connections and very little relevant experience in my resume. In 6 months I had my first employment opportunity and today, I find meaning and joy every day working at a nonprofit organization, all while still being able to live in New York City and go to college at the same time. Change is possible, dreams can come true, but sometimes we might need a little help and guidance getting there. I will be eternally grateful for the work Shaila has done with me.

Julia Helena, Data Analyst & Web Developer
I learned about the Accomplishment Coaching program, and had completed one year of Coaching, before I met Shaila. Because I understand what it takes to be a good Coach, I can sincerely say that Shaila has all the necessary qualities: compassion, patience, insight, wisdom, intuitive knowledge, and a true desire to help people become their best selves. Shaila and I talk about Coaching frequently, and I often think how great it would be to have her for a Coach! The experience of Coaching truly changed my life--the "breakdown to breakthrough" principle is amazing, and helped me see what was holding me back. If you want to understand why it is you prevent yourself from achieving your goals, Coaching is a great tool, and I have every confidence in Shaila to accompany you as a meaning guide along your path to self-discovery.

Janet La Valley Artist, Musician, Writer