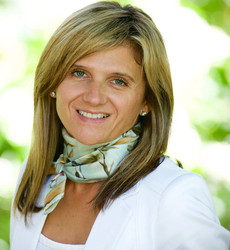 Marianna Guenther

Chicago, Illinois
Executive Coach, Leadership Coach, Life Coach
BS, MBA, Strategic Intervention Coach, Robbins-Madanes Training Center and Strategic Intervention Institute, Life and Success Results Coach
Marianna is a Peak Lifestyle Strategist and Executive Life Coach, she helps her clients discover a new level of success, & abundance, create flow & clarity.
About Me
Marianna is certified Strategic Intervention Coach with the Robbins-Madanes Coach Training Institute and Strategic Intervention and also a certified Life and Success Results Coach (based in NLP), Reiki Healer and Certified Clinical Hypnotherapist. Marianna has business degrees, B.S in Finance and MBA in Management.
Little bit abut Marianna in her own words:
I've always known how to work hard, that combined with knowing what and why I wanted it, got me pretty far in my life. From figuring out how to come to England and later to the United States during the ninety nineties era, to graduating from College to successfully climbing Corporate ladder… the list goes on. I could do anything. I had all the answers. I was invincible!...until I wasn't… until working hard stopped working.
In 2016 I hit rock bottom, financially, physically, emotionally and mentally. I felt like I was living in someone else's body. No matter what I did, I couldn't make it work. Nothing worked.
But, in every failure there is an opportunity. For me, it was discovering that there was more to life than hassle, more than taking action and thinking big, more than thinking positive, more than changing my mindset… I am not saying that these things aren't important, nor that they don't work, what I am saying is that there is a bit more to success than perseverance, hunger and taking action.
In fact, there are three parts, each worth 33.3%. It's our Spiritual luck, our Human luck and our Earth luck.
I started to teach and share this knowledge with my clients.. thinking that I was able to get across the ocean from a little country of Slovakia with population of less than the city of Chicago using such small portion of my consciousness... I wondered, what would happen if I tapped into the rest of my luck? And how many people could I truly help?
Reviews
4 reviews (5.0)
I am endlessly grateful to Marianna for several breakthroughs that I was already able to achieve within few short weeks of us us starting to work together. Her guidance and coaching motivate me to work through my challenges and to look forward to my goals. I am so excited to see as my goals begin to come to life. Instead of being stuck and dreading to take steps toward my vision, now I feel impatient to move on. I truly feel blessed and lucky to have found Marianna.

Elena Z., Executive and Leadership Coach
Marianna is the rare blend of ambition, integrity, heart and results. Her ability to lead, teach, and connect others is one in a million. A lot of people talk a big game, Marianna is one of the few that delivers.

Emily R., Senior Financial Analyst
Marianna is that rare blend of fierce business sense, deep heart, unrelenting drive, selflessness and infectious energy.

Diane M., Owner/Club Director and Finance Manager
Marianna is one of the most motivated and determined individuals I know. She is tiny but fierce, focused and present... These are the words that come to mind when I think of Marianna. Her appetite for life and growth are unique and contagious. Her will to succeed is what drives and make her so successful. The sky is the limit for someone with Marianna's mental and physical drive.

Gina S., Real Estate Broker, Re/Max Excels
The Smart Way To Find A Coach

1 Describe Your Goals

2 Get Matched

3 Free Consultations
Find My Ideal Coach Now