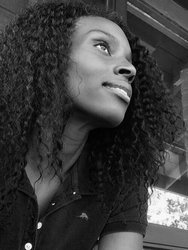 Marie Carasco PhD

Los Angeles, California
Leadership Coach, Executive Coach, Team Coach
I coach any and all interested in becoming a better version of themselves, and those wanting personal or professional change. Minimum three month commitment. Pricing by package not by an hourly rate.
About Me
I am an organizational behavior scholar-practitioner with expertise in executive coaching, organization development (OD) and global talent strategy.
My clients are interested in being better leaders, forging their own paths, and/or personal/professional growth.
Our sessions are solution-focused and flow between support and challenge. This means that I help you to consider and identify ways to improve, address, and make progress towards a desired outcome with strategic planning.
I have experience coaching new and experienced leaders and have served as an executive coach and trusted advisor to C-level leadership teams managing task forces for large-scale global change initiatives in multiples sectors, including aerospace, engineering, oil and gas, government consulting, nonprofits and higher education.
I also teach graduate-level courses in Organizational Behavior, Global Diversity and Leadership Studies.
Education
PhD, Workforce Education and Development, Penn State
MBA, Organizational Behavior and Coaching, UT-Dallas
MA, I-O Psychology, BA Psychology, CUNY-Brooklyn College
Reviews
6 reviews (5.0)
Marie is a phenomenal coach who approaches her craft with the highest levels of professionalism, integrity and care. An active, respectful listener, Marie skillfully probed and guided our conversations, allowing me to draw my own conclusions and find the right path for me as I explored my next steps. Her coaching was invaluable. She helped me gain a deeper understanding of my strengths and values; develop a path forward that would support my short- and long-term goals; and provided invaluable insight and support as I navigated new experiences during a career transition. Marie's expertise, experience and thoughtful approach make her a truly exceptional coach. I have recommended her to others who have similarly benefited from her coaching.

Liz Gilbert
Working with Marie has been an amazing and worthwhile experience. I am so glad I made the choice to invest in her services as they have made a significant difference in my ability to realign my career journey to ensure they I understand and identify what I want AND need to thrive and succeed professionally. Marie provided empathy and invaluable honesty in her sessions that helped me build more confidence and a clearer vision for my next steps. In addition, I now have a resume that much more clearly showcases my talent, experience, and accomplishments and feel much more confident in interviews and in negotiating job offers. I absolutely recommend Marie to anyone looking for support in identifying and building toward their next step professionally.

Heather Mangrum
A few years ago I made the bold move early in my legal career to transition into the non-profit sector as a development professional. While I quickly found my work fulfilling, I needed direction and clarity as to where this career would lead and how I could steer towards my most desired professional aspirations. Together, we mapped out a plan starting from where I am to the end goal. I'm privileged to have the peace of mind of knowing what I need to get where I want to be thanks to my coach Marie at Talent en Floré. She guided me all the way through my job search process helping me secure a new position one step closer to fulfilling my career goals!

Janice Becca DaSilva, New York
I found Marie to be very skillful in asking me the questions I needed to ask myself in order to clarify my ideas. Never once did I feel that she was purposely leading me to a particular conclusion or trying to shape my thinking. Marie has a gift for uncovering hidden connections between seemingly divergent abilities, interests, and work experiences. Through our coaching sessions, I came to see my various skills in a broader and more widely applicable way. I came away from coaching sessions with a fresh perspective and a renewed creative spark.

Gretchen Lee, Pennsylvania
Meeting Dr. Marie Saul was such a blessing in my life. I had just stated my career as an Account Analysis 1 at an Oil and Gas Company. After being there for a while, I started experiencing unexpected issues in the work place that I needed to take care of in the most professional way possible. I reached out to Dr. Saul for practical advice and coaching, knowing her past experience in the field. Every week we spoke over the phone and I would follow her advice closely. As time would pass, the issues started disappearing one by one. Dr. Saul was so professional and thoughtful in helping me through that time period and I certainly appreciate it to this day. Thank you very much Dr. Saul, and I hope you continue to help others as you helped me.

Javid Johnson, Texas
Marie is a steadfast listener, respectful prober, and helps you come to your own conclusions. She coached me to think through possible actions including language I could use to address the situation in an authentic and effective way. Marie is a deeply committed coach who focuses on helping you achieve your outcomes - whatever they may be. You always feel like she's in your corner, rooting for you to figure out your own truth, solve your own puzzle, find your best path in life. I would recommend working with Marie through any big change: a promotion or career switch, or, if you're feeling stuck or unmotivated in your current role, Marie can help you get through it with invaluable perspective and support.

Allison Shauger, MBA, North Carolina